Racing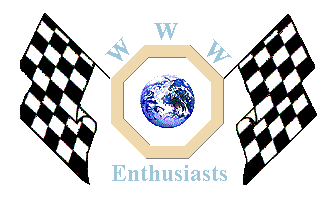 Click here to add your MG News.
---
6th March 2002

Spa - World Record Event
For the second year running, FISC will organize their World Record Event at Spa on 17-18-19 May 2002. An event likely to overshadow last year's success.
In order to join this World Class Event, cars do not necessarily have to comply with FISC regulations, although cars have to comply with FIA / MSA safety regulations. Cars will be checked by an expert team.
Last year's record was set at 56 cars, which entered the grid. Cars coming from as far as Sweden and Italy filled the grid.
This year's entryfee has been lowered and set at an incredible Euro 395.- (approx. GBP 240.- / PAYMENT CASH ON ARRIVAL) for two races at what probably is nowadays most beautifull and daring GP circuit.
Total guaranteed tracktime is 100 min's divided into 2 qualifying sessions of 20 min's each on the Friday (09.35H & 13.50H) and 2 races of 30 min's each. One race at the Saturday (12.35H) and one race on the Sunday (14.40H).
ALL drivers will receive one commemorative T-Shirt.
The entryfee includes hospitality and English&Continental Breakfast, Lunch, Dinner and Drinks for 2 persons for the full weekend (3 days). Enjoy the luxury of wining & dining in a (family-) friendly atmosphere in your own secluded FISC paddock area.
More details and the entryform can be found on the FISC website at www.fisc-racing.com
Pieter Bakker pieter@fisc-racing.com

Back to the News content
---




Made in England