LPG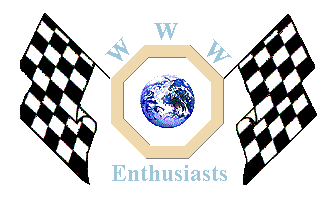 Click here to add your MG News.
---
2nd July 2002
MG AND ROVER CUSTOMERS CAN NOW BENEFIT FROM APPROVED LPG CONVERSIONS
MG Rover Group, EcoGas Systems Limited and Landi Renzo S.R.L. have jointly developed an optional (aftermarket) Liquefied Petroleum Gas (LPG) conversion initially for new and used 1.8-litre Rover and MG cars. These cars can now be ordered for delivery. LPG is a cheaper alternative fuel to petrol that is cleaner for the environment and available at many UK filling stations.

Utilising the more widely available 1.8-litre K Series engine built by Powertrain Limited at Longbridge, the converted Rover and MG cars can switch between petrol and LPG at the touch of a button. LPG conversions are available on the following Rover and MG models:
| | |
| --- | --- |
| Rover 45 (5-door and saloon) | All 1.8-litre manual models |
| Rover 75 (Saloon and Tourer) | All 1.8-litre manual models |
| MG ZR (3- and 5-door) | ZR 120 / ZR+ 120 manual models |
| MG ZS (5-door and saloon) | ZS 120 / ZS+ 120 manual models |
It is planned that the remaining petrol versions of MG and Rover cars will be progressively offered with approved LPG conversions in due course and dealerships can take orders for autumn deliveries.
All MG Rover dealerships will be given the opportunity to become approved LPG installers through the partnership with EcoGas. MG and Rover cars fitted with the approved LPG conversion will retain their three-year product warranty.
The retail price of a LPG equipped Rover or MG car, including installation, is an additional £2,195. The Powershift rebate will cover at least 50% of the cost of conversion. This may rise to a 70% rebate if the emissions results are fully certified. Confirmation of MG Rover Group's classification will be made available on the Powershift Register in the coming weeks – accessible through the website www.powershift.org.uk.
Liquefied Petroleum Gas (LPG) is a mixture of Propane and Butane that comes from oil refining and natural gas fields. It is a cleaner fuel for the environment than petrol as it contains less contaminating components like sulphur and aromatic compounds. The main advantage of LPG is its cost. It is cheaper than both petrol and diesel due in part to the significantly lower fuel duty imposed by the government.
To encourage the switch to more environmentally friendly methods of travel the Government has introduced several measures:
Powershift Grants – customers who wish to convert their vehicles to LPG can get a grant towards the cost. This makes conversion cost effective.
Fuel Duty – the Government has promised to freeze the duty on LPG until the end of 2004.
Congestion Charges – already London is set to introduce these charges. Also, under a European project called "Alter" over 30 of our cities and large towns will be introducing these schemes. LPG vehicles will be exempt from these charges.
Agenda 21 – this is a document that makes it incumbent on Councils, Utilities and large companies to lower their emission levels. LPG helps them achieve this and also save money.
LPG has grown in popularity in recent years with significant customer cost savings. The current average cost of LPG at retail filling stations is 36 pence per litre (compared to the typical cost of unleaded petrol at 75 pence per litre).

LPG filling station locations can be found on the website

www.powershift.org.uk.

Currently there are over 1100 filling stations in the UK. To keep abreast of this demand the network of fuelling stations that supply LPG is growing at a rate of one per day and this trend looks set to continue.

The conversion of any car to run on LPG is a specialised operation. On 9-11 July, Birmingham City Council Trading Standards are holding a show at the Birmingham ICC highlighting the importance of properly converted LPG equipment. Details are available from Janet Priestley, Birmingham City Council on 0121 303 6969.

Issued by MG Rover Group Communications




Back to the News content
---




Made in England