T Types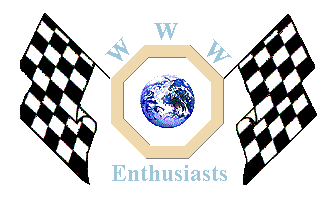 Click here to add your MG News.
---
20th March 2003
Moss Launch Revised T Type Parts Catalogue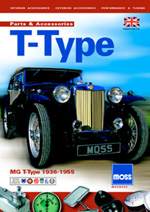 Moss are acknowledged as one of the most knowledgeable companies for MG T Type but, with the launch of their revised Parts & Accessory, their position as one of the UKs top parts suppliers - and manufacturers, is confirmed.

So, if your dream is to run/restore one of the worlds most famous and best loved sports/touring cars then you need this catalogue - it's your passport to fulfilling your dream.

Divided into 2 sections (Accessories and Restoration), the first 30 pages - in full colour, are packed with quality accessories & products that will help you enjoy your classic. Apart from a full interior trim section It also has a Performance & Tuning section that lists Alloy Rocker covers and Electronic Ignition Kits, not to mention Superchargers for TC/TD models - Hold on to your hat !

The Restoration section is of the highest standard (as one would expect). Virtually every item is illustrated and described in great detail - a great help if your Classic arrived in various pieces !

The catalogue is free to all owners, as is despatch within the UK (a small charge is made for overseas addresses).

As well as MG T Type, Moss Europe also offer a mail-order parts & accessory service that is second to none - and catalogues, for, Pre War MG (MMM), MGA, MGB/C/V8, MGF, Early Sprite & Midgets from 1958-1966, Late Sprite & Midgets from 1967-1979, 'Triumph TR2/3/4, TR5/250/TR6, TR7, Spitfire MkIV/1500, 2000/2500, Triumph Tune, 'Classic' Mini (& the new MINI) and, the Mazda MX-5.

To order your free catalogue(s) please call the Moss Catalogue Line (UK) 0800 281182, or email 'catalogues@moss-europe.co.uk', with your name, full address (including post code) and Model type/year. Overseas customers are asked to supply credit card details to cover the cost of shipping.




MG parts

Other companies offering T Type catalogues and parts

Back to the News content
---




Made in England