Motorsport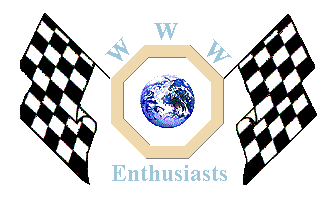 Click here to add your MG News.
---
5th May 2003
MG SPORT & RACING TEAM – MG ZS EX261
Green Flag MSA British Touring Car Championship
Rounds 2 & 3 – Brands Hatch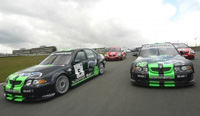 Race 1
Weather/Track:  Bright / Dry
Car no. 4        Anthony Reid Position: 4th
Car no. 5        Colin Turkington        Position: 6th
Car no. 6        Warren Hughes         Position: D.N.F
Having qualified 6th on the grid for the Bank Holiday BTCC opener, Warren Hughes achieved an excellent start putting him in third on the opening lap behind Matt Neal (Honda) and Yvan Muller (Vauxhall).  He was hot on the heels of Muller before entering the pit for the regulatory stop on Lap 21.  After the stop Hughes was back in third position pressing Muller for second spot.  Disaster struck on the very last lap when at Clearways a three-car tussle with Neal and O'Neill sent Hughes off into the gravel. 
Commenting after the race, Warren said: "The car felt really good and Muller was starting to hold me up early on in the race.  Muller had a slightly quicker pit stop, which meant that after I stopped I came out alongside him into Paddock.  On the last lap on the final corner O'Neill was broadside on the track and I couldn't avoid him.  I took a hard impact on the front right which broke the steering and sent me off into the gravel."
From 9th on the grid Reid drove a solid race to narrowly miss out on a podium place.  In a race that saw plenty of action, Reid was for the majority of time battling in midfield.  But by the end of the final lap with some quick manoeuvres and Hughes' misfortune resulted in Reid taking the chequered flag in 4th.  After the race, Anthony commented: "The car felt the best it has all weekend.  At one point I'd secured the fastest lap, which yesterday would have seen me on pole! The car's improved a great deal and it gives me a real fighting chance in the next race having qualified fourth on the grid. I'm certainly going to have a good shot at winning."
Like Anthony, Colin also found himself in midfield battles and having to drive defensively for the majority of the race.  But the disappointments of Mondello were placed firmly at the back of his mind as he finished a credible 6th earning the MG Sport & Racing Team valuable points for the Championship.  After completing his first race Colin said: "I'm really pleased to secure my first points for the season.  I received a knock early on, which then affected the handling of the car for the remainder of the race.  From then on in I just concentrated on bringing the car home." 
Race 2
Weather/Track: Bright / Dry
Car no. 4        Anthony Reid Position: 4th
Car no. 5        Colin Turkington        Position: D.N.F
Car no. 6        Warren Hughes         Position: 5th
Anthony Reid gave another steady performance to earn MG Sport & Racing a second fourth place for the afternoon even though he was carrying an extra 9kgs of success ballast.  Anthony was running in third early on when overtaken by fellow MG team-mate Colin Turkington.  Anthony took advantage to pit when the safety car was deployed on lap 14, following an incident involving production car driver Chris Ryan.  After a tussle with James Thompson and the incident, which ended Turkington's race, Reid once again took fourth position.  After the race Anthony said: "It was a good race but I wasn't able to lap at particularly great times due to the lack of new tyres.  But overall it's been a pretty good weekend."
Due to Warren's failure to complete the race it resulted in him starting 14th on the grid.  Warren rapidly moved up the field and had already gained six places by the end of nine laps.  Warren also pitted early on during the safety car period and once again moved through the field to finish the race in 5th position.  Following the race Warren said: "The MG team did an amazing job and put in a tremendous amount of effort to change an engine and have me out on the circuit. I wasn't expecting to be out there but I should have known better with this team, as they're so dedicated. Anything else was a bonus.  The car felt unbelievable but it was unfortunate that I lost time on the pit-stop.  I managed to climb my way through the field but unfortunately I ran out of laps to catch Anthony. To be honest I'm was just amazed to be out there."
Colin Turkington drove a tremendous race and was up into 3rd by lap seven.  Following the pit-stop he was up into 2nd and pushing Muller hard.  As the pack closed up Colin defended his position well, but on lap 33 found himself in the tyre wall following an incident with Thompson and O'Neill.  For Colin the race was over.  He said: "It was going really well and I had a great pit-stop when I came out behind Muller.  I managed to stay with him for a few laps before he started to pull away.  I knew that O'Neill was behind me who then gave way to Thompson.  Coming out of Graham Hill I got a tap from behind which surprised me as it's not traditionally an overtaking part of the track and it just sent me off.  Overall the car was running really well and on the pace which I'll now carry through to Thruxton."
Dick Bennetts, managing director, WSR said: "The weekend has shown the MG's have the pace to match the Vauxhall's and Honda's.  Frustrating to come away with having been denied two potential podiums in each race.  Colin Turkington's drive in the second race proved that we have a potential future race winner.  The WSR crew did three fantastic pit-stops in the second race.  Full credit to the team for ensuring Warren Hughes' was on the grid for race two following an engine change.
Kim Johnson, director, MG Sport & Racing Limited added: "The cars have shown their true potential over the weekend with what should have been two podium finishes.  WSR put in a huge amount of effort to see Warren Hughes back out on track for the second race.  All three drivers put in excellent performances in challenging conditions.  We've seen a upturn in the pace and reliability of the cars this weekend which will carry us forward to Thruxton."
Issued by MG Rover Group Communications

MG XPower

Back to the News content
---




Made in England