Motorsport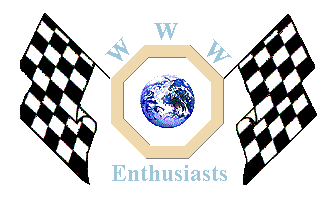 Click here to add your MG News.
---
9th June 2003
MG SPORT & RACING TEAM – MG ZS EX261
Green Flag MSA British Touring Car Championship
Rounds 7 & 8 at Silverstone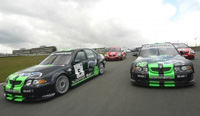 Race 1
Weather Sunny / Track Dry:
Car no. 5 Colin Turkington Position: 3rd
Car no. 4 Anthony Reid Position: 10th
Car no. 6 Warren Hughes Position: D.N.F
MG Sport & Racing came to Silverstone determined to secure the season's first podium win. Warren Hughes and Colin Turkington qualified in 4th and 5th positions respectively and continued to hold this throughout the race.
After 21 laps, leading driver Matt Neal driving a Honda Civic was forced to retire through a technical problem and immediately Colin and Anthony were promoted into 3rd and 4th positions. Warren Hughes drove a most capable race but at the 23rd lap was forced to retire through an electrical issue. This put Colin into 3rd position, giving MG the first podium win of the season.
Anthony Reid made good progress throughout the race but his efforts were thwarted after his pitstop resulting in the need for a "drive through". The resultant time penalty saw Anthony eventually finishing in 10th position.
Race 2
Weather Overcast / Track Dry:
Car no. 6 Warren Hughes Position: 3rd
Car no. 4 Anthony Reid Position: 4th
Car no. 5 Colin Turkington Position: 8th
Having secured the first podium position, the MG team set off to seek another award. Having qualified in 3rd position Colin Turkington's performance was affected by the success ballast he was carrying. Colin's pitstop was incredibly fast but he came back on the circuit behind a number of slower cars which inevitably impacted on his final result.
Commenting on the day Colin said: "I had an excellent first race giving MG the first podium award of the season. Unfortunately with all the success ballast I couldn't repeat this performance in the second race. With only three kgs of success ballast for Rockingham, I feel confident for further success. This has been a great day for both MG, WSR and all the drivers."
In contrast Anthony Reid who qualified in 10th position quickly manoeuvred up the field to a position where a podium finish looked most likely. Unfortunately, Anthony's efforts took a set back in lap 5 with a damaged exhaust system. There was a small loss of power and despite some excellent driving Anthony was only able to get the MG home in 4th position. Anthony stated: "After a difficult start we are now showing real progress. Our pitstops were excellent especially in the second race. I am very pleased with the MG's set up which we will take to Rockingham."
From 11th position on the grid, Warren Hughes skilfully drove through the field up to 3rd position. Both Warren and Anthony put in some excellent times and were well in front of the following cars. A revised set-up has been applied to the MG's and this has obviously given a major boost to their competitiveness.
Commenting on his performance Warren said: "I am delighted for MG and the whole team to get a second podium place today. This has been a good weekend and I have no doubts that we can continue our progress. I will be carrying 42 kgs of success ballast for the Rockingham race but will give it my best.
Summarising on what has been a good day, Dick Bennett's, managing director, WSR said: "I am very pleased with the excellent progress and especially pleased for Colin and Warren for their podium wins. Our pitstops continued to be excellent and we now look forward to making further improvements for Rockingham. This has been a good day for WSR, AER and of course for MG."
Kim Johnson, director MG Sport & Racing was full of praise for the whole team and said: "A lot of hard work has been undertaken to improve the cars performance and handling. This has given us the season's first two podium wins and we will continue to make further enhancements. Overall a good team effort reflecting the dedication of everyone involved."
Issued by MG Rover Group Communications

MG XPower

Back to the News content
---




Made in England