Motorsport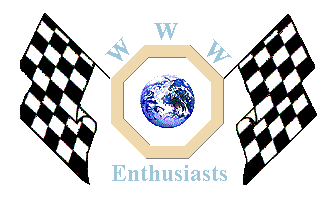 Click here to add your MG News.
---
23rd June 2003
MG ZR WINS CLASS ON SCOTTISH RALLY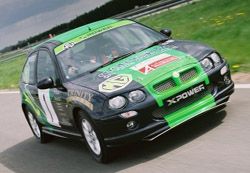 A STORMING drive from start to finish, saw newly-paired Gwyndaf Evans and Claire Mole win the Super 1600 class in the two day 2003 Scottish Rally in their MG ZR.
The Dumfries-based event was always set to be a major test for the Creative Media Communications/MG Sport & Racing backed MG ZR, covering some of the roughest and toughest stages in the whole of the British Rally Championship calendar.
Gwyndaf was first paired with Scottish-based Claire for the recent all tarmac Rally of the Midlands, which they also won. A venture into the boulder-strewn forest of Galloway was a tough test for a new partnership, but all went well according to Gwyndaf. He said: "We had a small problem with the intercom, but Claire did a fine job under difficult circumstances."
Describing the weekend Gwyndaf said: "It was excellent; a particularly fast rally, quite hard on everything. The car was very good, very strong, in fact the best itís ever been in terms of performance and reliability. We had one puncture, which cost us about 20 seconds, then there was the dust which made driving conditions difficult."
In addition to the class win, the team finished fifth overall in the event and was also presented with the Best-placed Mixed Crew award, a first for Gwyndaf.
With the team now leading the Super 1600 category of the British Rally Championship, the stakes have just been raised for when the crews head north in July to tackle Britainís only closed public road tarmac event, the Jim Clark Memorial Rally.
RSAC Scottish Rally 2003 Ė Results

Difference from previous car

1

John Milner/Nicky Beech, Toyota Corolla WRC

00.00

2

Tapio Laukkanen/Miika Anttila, Subaru Impreza WRC

28.00 sec

3

Jari-Mati Latvala/Carl Williamson, Ford Focus WRC

19.20 sec

4

Austin McHale/Brian Murphy, Subaru Impreza WRC

1 min 32 sec

5

Gwyndaf Evans/Claire Mole, MGZR Super 1600

26.80 sec

6

Julian Reynolds/Ieuan Thomas, Subaru WRC

28.70 sec
Issued by MG Rover Group Communications

MG Car Club

Back to the News content
---




Made in England