Motorsport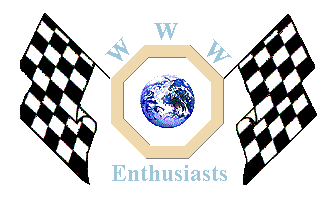 Click here to add your MG News.
---
7th November 2003
MG Fly the Flag at Rally GB
As the World's top rally drivers descend on South Wales for Britain's round of the World Rally Championship, the Wales Rally GB, MG Sport and Racing are launching the only all British assault on the event ­ and searching for the next generation of British Rally Champions.

MG's campaign will be spearheaded by Welshman Gwyndaf Evans in a Group N MG ZR, alongside experienced Berwickshire based co-driver Claire Mole. Whilst Evans, a former British Rally Champion himself, focuses his attentions on the one of the most gruelling rounds of the WRC, he is also acting as mentor to candidates for the MG Rally Scholarship, a programme set up by the Longbridge manufacturer to find and nurture the rally stars of tomorrow.

Commenting on his dual role as lead driver and Scholarship patron, Evans said:

"Driving a Group N MG ZR will certainly be different to the Super 1600, but the car has proved incredibly tough this year and is more than up to the challenge of a World Championship event. From the point of view of the Scholarship, the candidates drive similar Group N ZRs and it's great that they get to see exactly what the car can do on the world stage".

Backing up the formidable pairing of Evans and Mole, in an identical-spec Group N MG ZR, is the Sportinglife.com-backed duo of Tony Jardine and Kevin Eason. Both are more readily associated with the glitzy world of Formula One in their respective roles as ITV-F1 expert and Motoring Editor of The Times, but neither are strangers to the off-road world of rallying.

Ascot based Jardine has contested an impressive 12 Rally GB's, whilst Middlesbrough's Kevin made his debut at the event alongside Jardine two years ago. Boosting the hopes of the team, both cars will benefit from Michelin technical support.

Speaking of the MG Scholarship and his aspirations for Rally GB Jardine commented:

"From my own perspective, Gwyndaf is not just a mentor to our future stars, through the MG Rally Scholarship, but he is also an inspiration to rank amateurs like me who are still learning. I'm looking forward to my own Masterclass from him, likewise my co-driver, Kevin Eason, will be able to improve his own navigation skills with the help of Gwyndaf's experienced co-driver Claire Mole. We hope to be able to back Gwyndaf up with second place in the N3 production class in our Sportinglife.com MG ZR".

Co-drivers Mole and Eason are old friends, both originating for the North East and having met when Eason first began navigating for Jardine two years ago:

"Claire took me under her wing a bit when I first started rallying and was more than happy to share the benefits of her experience. Now that we're on the same team, I'm looking forward to picking her brains again and hopefully not finishing too far behind her and Gwyndaf to make it an MG one-two in our class".

Mole, now based in Berwickshire was full of praise for her pupil:

"Kevin picked up the art of co-driving pretty quickly, and considering he's only completed a handful of events, he does really well. It's a full time job when you're in the co-driver's seat, between navigating the route and keeping an eye on the clock, so how Kevin manages to file his stories for The Times, I have no idea. It will certainly be a change for Gwyndaf and I to be out in the Group N ZR after the Super 1600 version, but having seen how reliable the car has been all year, we should, fingers crossed, be able to challenge for class honours "

The Wales Rally GB gets underway in Cardiff on Thursday 6th November, running until Sunday 9th November. Kevin Eason will be filing regular 'from the cockpit' updates in The Times throughout the event, whilst Sportinglife.com and MG-Xpower.com will carry the latest news, as it happens.




Back to the News content

MG X Power
---




Made in England