Motorsport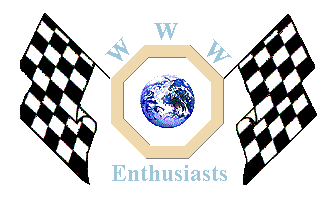 Click here to add your MG News.
---
23rd January 2004
FIRST FEMALE DRIVE FOR 48 YEARS IN MONTE CARLO MG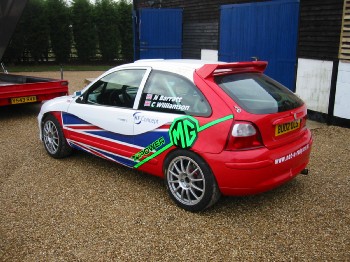 Top female rally driver Natalie Barrattís entry in a Super 1600 MG ZR on the Monte Carlo Rally this week is the first time a woman has driven an MG on this event for nearly half a century, when Nancy Mitchell competed at the Principality in an MG Magnette in 1956.

Natalie has several yearsí experience of international rallies, but decided to take a year out last year to go circuit racing in saloon cars. However, when the opportunity arose to go for the Junior World Rally Championship (JWRC) with the KF Concept backed Risbridger Motorsport Solutions Team this year in a competitive car, partnered by Welshman Carl Williamson, she didnít hesitate.

Natalie Barratt said: "Itís been 12 months since Iíve competed in a rally and Iím really excited to be back in a rally car again. We had a successful test in Austria last week and the car is working very well. The Monte Carlo is quite a challenge as Iíve done a recce for it before, but never actually contested the rally. Iím so looking forward to that."

The 2004 Monte Carlo Rally is also the first time an MG ZR Super 1600 has been entered in a World Rally Championship (WRC) event although former British Champion Gwyndaf Evans and Claire Mole won the GpN class for standard showroom cars in an MG ZR160 at the WRC Wales Rally GB last November.

The opening round of this yearís Championship takes place on January 23-25th over the tortuous mountain roads around motorsportís most glamorous venue. Weather conditions will play a vital role in the outcome of this latest running of the worldís oldest rally and rally crews will have to cope with everything from snow and ice to dry tarmac. To do well, the newly formed partnership of Natalie and Carl will not only have to drive hard, but will need to make some shrewd judgements on tyre choice too. Natalieís year as a circuit racer might just prove decisive.




Back to the News content
---




Made in England