Event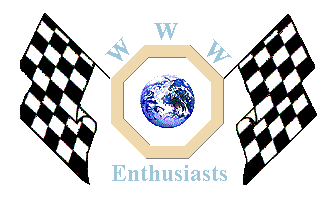 Click here to add your MG News.
---
25th June 2004
CANNONBALL RUN EUROPE WHIPS UP A STORM AT PENDINE SANDS
Cannonball Run Europe, the legendary European road rally event is set to whip up a storm at Pendine Sands, Carmarthenshire, West Wales on Saturday 17th July 2004, when 40 high performance vehicles will take to the sands to shoot scenes for the forthcoming Cannonball Run Europe feature film, Terminal Velocity.

The Cannonball Run Europe brings petrol heads and car enthusiasts together from across the UK and is described as the ultimate party on the move. The third Cannonball Run Europe will kick off on September 12th 2004 from London's Docklands, when 120 super-cars will leave London for Calais.

The event inspired by the 1981 film of the same name, will see 240 cannonballers travel 3000 miles across seven countries in just six days. The final route is kept a closely guarded secret and only at each checkpoint will the next destination be revealed to each unsuspecting cannonballer.

The Terminal Velocity DVD will be released in December 2004 and will include exclusive footage to be taken on this year's Cannonball Run Europe in September 2004. However, the film's directors have chosen the world famous Pendine Sands as a venue to film introductory shots and out take scenes.

Pendine Sands has a long history of hosting motor sport events and it is where Sir Malcolm Campbell broke his first world land speed record on the 25th September 1924, driving a V12 Sunbeam Bluebird across the sands at an average speed of 146.163 mph. This record was the first of three world land speed records broken by Sir Malcolm Campbell on Pendine Sands

Tim Porter, Managing Director of Cannonball Run Europe explained: "At seven miles in length, Pendine Sands is world renowned for being the longest uninterrupted stretch of sand in the United Kingdom. It will be a fantastic backdrop to showcase the Cannonball Run Europe super cars and demonstrate their performance."

Tim continued: "In addition to two film crews, we have drafted in a jet ranger helicopter flying in from Cornwall, to take overhead formation shots of the mean machines in action."

Just some of the vehicles to be touching down at Pendine Sands include a GT Bentley, Hummer, Ferrari 360 Modena, Lamborghini Gallardo, Mercedes SL350, Aston Martin DB7, Porsche Turbo GT2 a Caterham 7, Maserati Spyder, Dodge Viper and Nissan Skyline R34

Tim Porter continued: "Driving at high speed on sand isn't an easy task. If the surface is uneven and the car begins to move around, that's when the fun really starts'. All Cannonball Run Europe participants are over the age of 25 years old and are extremely experienced drivers."

Cannonball Run Europe is a timed event and therefore classed as a rally not a race. The winner is the vehicle that completes the course closest to an average speed of 61 mph and not the first across the finishing line.

Filming for the Cannonball Run Europe DVD takes place at Pendine Sands, Carmarthenshire, West Wales on Saturday 17th July and begins at 12pm.

The entry fee for the Cannonball Run Europe 2004 event in September is £2,995 for one car and two people and includes all sea crossings, hotel accommodation at each destination, breakfast and all evening meals, VIP entrance to party nights at some of Europe's coolest clubs and much much more.

To stake your claim in Cannonball Run Europe history call 01403 276191, email info@cannonballruneurope.co.uk or tap into the website at www.cannonballruneurope.co.uk.




www.cannonballruneurope.co.uk

Back to the News content
---




Made in England