MG Rover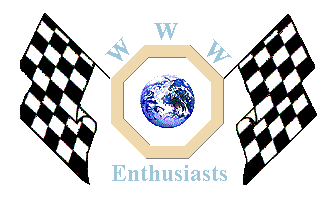 Click here to add your MG News.
---
14th April 2005
NATIONWIDE AUTOCENTRE OFFERS SUPPORT FOR MG ROVER DRIVERS
As word spreads that MG Rover dealers may no longer honour warranties on their cars, the UK's largest vehicle servicing network has announced the launch of a new initiative that will ease some of the worries for beleaguered drivers.

Nationwide Autocentres, who have a network of 220 outlets across the UK, have announced they will repair and service MG Rover cars at half the normal labour costs, for those items and procedures covered by the existing manufacturer's warranty.

Commencing this new initiative, Nationwide Autocentre's Chief Executive Tom Dunn said:
"With a head office based in the West Midlands, we are more aware than most of the devastating effect that recent events at MG Rover will have on the UK car industry and its associated businesses. We don't believe that MG Rover drivers should become victims as well and we have the resources, network and people to do something about that. We already service thousands of vehicles every year that are under warranty, so by offering our service facilities at half the normal labour cost, we hope this will lift some of the burden."

Nationwide Autocentres provide a full range of services to more than 15,000 cars every week, including routine servicing, MOTs, vehicle repairs, engine diagnostics, steering, clutches and brakes, and are all 'AA Approved' service centres.

The initiative is currently being rolled out across Nationwide Autocentre's network and support for the scheme is already growing.

Jamie Crouch, a Rover 75 driver from Sutton Coldfield commented: "The recent events at Longbridge are a bitter blow for everyone and I think it's disappointing that a company of Rover's heritage can no longer meet its responsibilities to its customers. I welcome this initiative from Nationwide Autocentres and believe it will provide great relief for the many thousands of worried Rover drivers like myself."

News of the warranty situation began to spread on 12 April 2005 when letters were sent to dealers outlining the implications of MG Rover's current financial situation. A spokesman for MG Rover's administrators, PriceWaterhouseCoopers, said:
"We are aware that historically MG Rover has reimbursed repairers and authorised dealers the cost of valid warranty claims, but the company no longer has sufficient funds to reimburse warranties."
The scheme means that those MG Rover owners who hold an existing maunfacturer's warranty for their vehicle, will be able to get their car serviced at any Nationwide Autocentre and only pay half the normal labour costs. The cost of any parts or materials required as a result of the service will need to be paid by the car's owner and will not be covered by Nationwide Autocentres.
The offer is valid from Monday 18th April 2005 and is scheduled to run until Friday 31 March 2006 when it will be subject to review.
This offer is subject to availability of parts and any required specialist equipment. Nationwide Autocentres reserve the right to amend or withdraw the offer at their discretion.

Nationwide Autocentre web site

Back to the News content
---




Made in England