Parts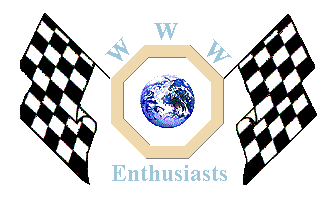 Click here to add your MG News.
---
19th August 2005
XPart completes two major deals on body panels for MG Rover cars
After months of negotiations, XPart has secured the release of thousands of body panels that were locked in at the Longbridge plant.

A fleet of XPart trucks is currently ferrying 140 container loads of 'body in white' panels to its global distribution centre in Desford, Leicestershire, for assessment and stock-planning ahead of its return to market availability.

MG Rover's collapse saw the effective blocking of several million pounds worth of body panels at Longbridge. This, coupled with lack of access to the vital manufacturing tools, saw supplies of some replacement panels begin to dry up.

A spokesman for XPart, the original source of MG Rover Parts worldwide, said: "It was frustrating for us and our customers, especially as we had already secured uninterrupted availability of virtually every other genuine part line by working closely with hundreds of suppliers. Right now, we're working round-the-clock to complete the transfer."

XPart has now reached agreement to buy the remaining stocks outright and has brought in its own fork lift trucks and parts handling teams to deal with the stockpile which was released from the Longbridge plant last week.

In an additional measure, XPart has already joined with MG Rover panel maker Stadco to re-start manufacture of future panel supplies which will ensure long-term availability.

A spokesman for XPart said: "Our priority has been to re-establish and secure the ready availability of genuine body panels for the long-term and now we have achieved that. We want to thank our wholesaler network and their customers for their understanding.

"It is important to emphasise that availability of virtually all other genuine parts for MG Rover cars has continued without interruption throughout this time and will continue to do so."

The total 180 container loads of body panels - including doors, bumpers, wings and bonnets - are being assessed, sorted and pack-protected ahead of their release by XPart.




Back to the News content
---




Made in England