Motorsport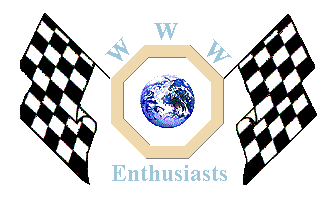 Click here to add your MG News.
---
19th January 2006
Historic Motorsport Show 24-26 February '06
Owners of MG Midgets, but almost any type of BMC A Series engined car, can now race at some of Europe's most interesting, famous and challenging circuits at an affordable price.
The opportunity to race at such venues as Dijon and Zandvoort comes with the announcement that the FISC EuroTour, a 10 year old series until now catering for Sprites and Midgets only, will, for 2006, admit all BMC A series engined saloon and sports cars built prior to 1971.
Reflecting its new eligibility rules, the series will now be known as the FISC EuroTour the A Series and will continue its policy as a non profit making organisation offering superb value for money and a stress free calendar.
For just 3500, competitors can enjoy a 12 race series spread over just four race weekends, with gaps of between four and nine weeks between events, allowing for a relaxed schedule and plenty of preparation and recovery time.
As well as over 8 hours of circuit time, competitors in the FISC EuroTour receive hospitality over the race weekend for up to four team members. This also provides further opportunities for entertaining sponsors and guests.
Additionally, entrants from the UK benefit from a subsidised ferry crossing package costing just 450 for all four events, a substantial saving on the true cost.
FISC EuroTour founder, Pieter Bakker, said "Our loyal following of Sprite and Midget racers have been enjoying fantastic, close and friendly competition for over 10 years, but I have to admit, that we probably have been Europe's 'best kept secret'. By opening up our regulations, we hope to attract an even bigger following, with the added bonus of further reducing membership fees as a result." A new five class system will cater for all kinds of BMC A series powered cars from the 948cc AH Frogeye and Morris Minor to the existing 1380cc powered Sprites and Midgets.
For UK competitors, a National A licence is all that is required.
Further information can be obtained from the club's stand N22 at the International Historic Motorsport Show at Stoneleigh, from February 24 to 26 or from Pieter Bakker at pieter(at)fisc-europe.org.
Pieter Bakker

Previous report

Back to the News content
---




Made in England
a/body>