Motorsport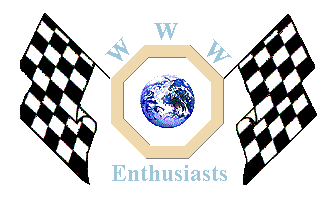 Click here to add your MG News.
---
6th June 2006
Battle of the Brit's in thrilling Eurotour opener 3-4 June 2006
British drivers Adam Cunnington and Ian Burgin shared the honours at the opening meeting of the 2006 FISC EuroTour at the Goodyear circuit in Luxembourg over the weekend of June 3/4.
Cunnington set a stunning pole time in qualifying, leaving everyone wondering what they would need to do to counter his pace.
As it transpired, for the first race, very little, as Cunnington's throttle jammed, just as the race began, leaving the survivors with an easier job.
Burgin immediately engaged in a battle with fellow UK driver, Ian Hulett, which continued all weekend. On this occasion, Hulett seemed to have the win in hand only for Burgin's 1 litre lightweight car to exit the final corner a little faster, narrowly claiming victory.
Race two saw Cunnington start from the back of the grid, remorselessly fighting his way through to the front, not even a loss of rear brakes halting his progress. This time, Hulett stayed ahead of Burgin after the pair had traded places a few times.
The final race of the weekend was virtually a formality for Cunnington, leading almost as he pleased from start to finish. The battle of the two Ians was broken up when Hulett overdid things at the chicane, damaging both front and rear of his car in the ensuing attack of the tyre wall. Burgin was therefore a lonely second, though not far adrift was David Gibson, from the back of the grid. Amazingly, Hulett recovered to finish 4th.
The next event is at Croix-en-Ternois (F) over the weekend of July 14,15 and 16.
John Moon

Back to the News content
---




Made in England
a/body>