Motorsport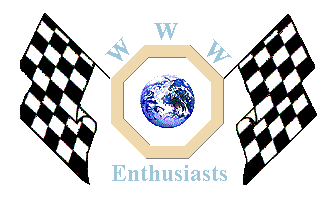 Click here to add your MG News.
---
6th December 2006
Beebe crowned Champion on Rally GB
Matt Beebe continued in his tradition of being a Giant Killer with yet another polished performance on his way to securing the 2006 Tesco 99 Octane MSA British Rally Championship R3 title on the recent Wales Rally GB.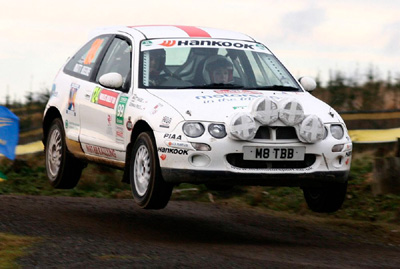 Matt, who hails from Nuneaton, faced stiff competition from some of the worlds top drivers as he tackled his second ever Wales Rally GB, this year moved back from September to December and thus presenting the drivers with atrocious weather conditions as South Wales experienced everything from torrential rain to howling gales throughout the weekend.
Despite dominating his class on the 2005 running of this prestigious event Matt was more focused on securing the R3 title this time around but when Justin Dale, his closest rival, retired from the rally Matt was free to push a bit harder.
With the roads being dug up quite badly by the World Rally cars ahead finding the balance between outright pace and mechanical sympathy was difficult but Matt, a service technician by day, knows how to look after his car and brought his trusty Hankook shod MG 160ZR home at the end of day 1 lying 9th in class, which considering he was up against the lighter and more nimble Ford Fiestas was pretty impressive. All this despite minor damper problems which were quickly rectified in service by m3motorsport.
Day 2 saw the double MG ZR Champion push harder and despite suffering a spin in Crychan Matt was really enjoying himself. Eager to redeem himself after the earlier spin Matt pushed harder in Halfway, only to be caught out by the tricky conditions and suffered a 'bit of a moment' as he spun again, much to the amusement of the gathered spectators. Despite all of this he returned to the end of day service more than happy with how his day had progressed. It was really slippery out there today but my tyres were great. I got chucked around in the ruts a bit hence the first spin - the second one was just a bit of over exuberant driving! The second run through Halfway was just so much fun. PIAA kindly lent me some new spotlights for this event and they helped me so much through there - it was like driving in the daylight!
With just the final 4 stages of the rally left to go Matt was already up to 4th in class but the 2 runs through Brechfa were pretty heavy going and the rear beam on the little MG was beginning to show its age. Rather than risk damaging it further and having already proved his point Matt opted to take advantage of super rally and skipped the last stage of the rally.
2006 has just been an amazing year. I have learnt so much and had so much fun. To end the season as the R3 Champion is just incredible! I want to thank everyone involved, from Hankook, Garwood Motorsport Services, PIAA and AVO to m3motorsport and especially my parents and fiancÚ for supporting me. Now I just have to firm up my 2007 plans - anyone got a Xsara WRC they want to lend me for the year???

Back to the News content
---




Made in England