Here is some technical information provided by the Rowdie membership. The information provided here is without guarantee or warranty, so if you use the information, you do so at your own risk (sorry, the lawyer made me say that).
The Rowdies have been working on their cars for many years. The result is a lot of technical know-how spread among the club members.
Each item pops-up a new window. To return to this page, just close the window.
---
Much of our technical info has been added to our Tech Tips Book.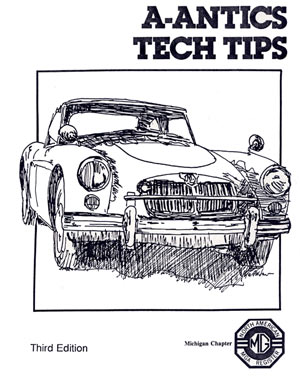 The Michigan Rowdie Tech Tips are NOW SOLD OUT.
246 Pages of technical informaton on MGA maintenance you'll not find anywhere else.
There is a chance we may elect to make it available on CD, but if or when that happens is tbd at this time.