February 22nd, 2018
1995 MGF Ex-Works development car at auction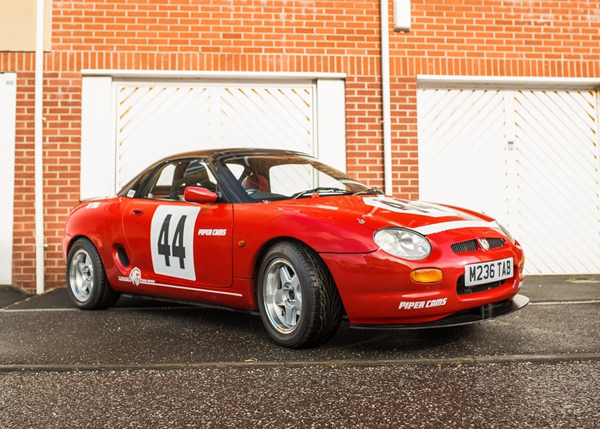 1995 MG F that is coming to auction by Historics on March 3rd at Ascot Racecourse. It is is one of 160 fine classics that are being offered on the day of sale, which is preceded by two preview days, on Thursday 1st and Friday 2nd March.
Lot 341: 1995 MG F - Ex-Works development car
Est: £10,000-£16,000
A unique one-off and a piece of modern day MG motorsport history.
Initially built pre-production for the Tokyo Motor Show and then prepared by the factory to compete in hillclimb, sprint and track events to help promote the MG F model.
Equipped with a one-off lightweight bonnet, bootlid and front splitter from the MG Experimental Department, plus motorsport equipment and appropriate upgrades/ accessories for motorsport us.
Very significant history file.
Just 5,362 miles since new - an average of circa 350 miles per annum (It covered more miles in the air to Tokyo and back than it has on the road).
REF: https://www.historics.co.uk/buying/auctions/2018-03-03/cars/ref-97-1995-mgf-ex-works-car/
Please note that a total of eight classic MG models are included in the sale, refs as follows:
https://www.historics.co.uk/buying/auctions/2018-03-03/cars/?Make=MG&q=