News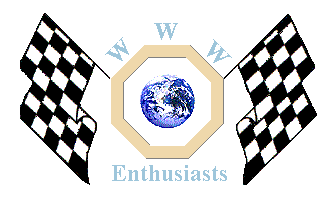 Click here to add your MG News.
---
19th March 2018
2018 MGs in the Dolomites!
2013 - 2018 MGs in the Dolomites! We continue to celebrate! I want to invite you, to this very special event. As a MG Enthusiast I wish to extend an invitation to your Members and friends in your Area to join in. You do not need to be a member of an MG club to attend.
Where and When:
MGs in the Dolomites - from 16th to 19th September 2018 in Sottoguda (BL / Italian Dolomites) and from 19th to 23rd September 2018 in Sillian (Eastern Tyrol - Austria).
This event will be organized in two parts and it is up to you if you want to participate only on one part or on both parts! Please, find more details in the regulation sheet.
Deadline - 5th May 2018
Good reasons to take part:
I organize Events for classic cars for 30 years - My Grand Parents have had a travel office!
100% Made in South Tyrol - I am from South Tyrol, so I know my home country!
Wonderful, unforgettable drives through the Dolomites
Special programs (Art, museums, culinary delights)
Special programs, specially prepared for YOU from ME, no copies!!!
Guided tours
A different type of holiday - holiday with your beloved car!
International Events
My contact details, as the organizer in the area, are below:
Webpage: http://mg-dolomites.info
Contact email: mg.dolomites@gmail.com
Contact mobile: +39 338 314 67 79

You can see some photos of the past events on our photo - gallery. This invitation is directed to MG-Drivers all over the world and for this reason hopefully there will be a mix of entrants from throughout Europe and a variety MGs, like on the past events.
If you would have any problem to open the pdf-files which are attached to this email, please let me know and I will send them to you in another way.
So, if you would be kind enough to circulate this amongst your friends I would be very grateful.
- It would be nice to welcome you on the event!
TAKE PART! - JOIN IN QUICKLY to be sure you can participate! When the max number is reached I cannot accept more participants.
Best Regards
Christian Bianco with team

Back to the News content

http://mg-dolomites.info
---




Made in England