May 5th, 2017
Brands Hatch Success for MG Car Club
The MG Car Club is pleased to announce that it will once again be hosting the annual BMH classic 4 hour relay race at the Snetterton 200 circuit on Sunday 2nd October.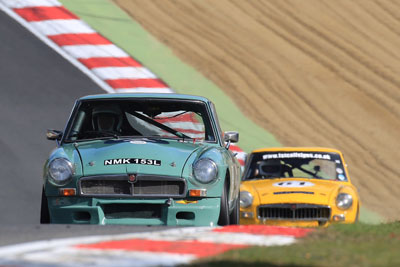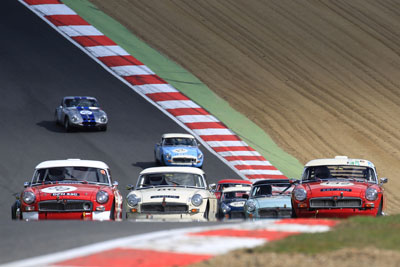 Race spectators were treated to an action packed weekend of motorsport MG style at Brands Hatch last weekend as the MG Car Club held its second race meeting of the season, with a whopping 24 races on Brands' Indy Circuit.
Equipe GTS had a full grid of vehicles from a variety of marques, with 48 cars lining up in four races across the weekend. Tom Smith won both Group A races in his MGB Roadster, whilst Tim Greenhill and David Griffiths were triumphant in Group B.
The Mary Harris Trophy, which takes place at Brands Hatch every year, was the highlight on Sunday, with vehicles from the 1930s competing for the coveted prize that has been running since 1963. Andrew Taylor took home the trophy in his black MG K3, which was presented to him by Club Chairman Ian Quarrington.
In the MG Trophy Championship, Ross Makar claimed victory and driver of the race in the first outing despite the race ending early due to a red flag after three cars left the circuit at different positions simultaneously. Jason Burgess won the second race despite another red flag at the beginning after an 11-car coming together, pipping race one winner Makar to the finish line a cars length.
James Wheeler and Neil Fowler both won in the Watt Electrical BCV8 Championship, whilst Richard Wildman and Ed Reeve were victorious in the Lackford Engineering Midget and Sprite Challenge.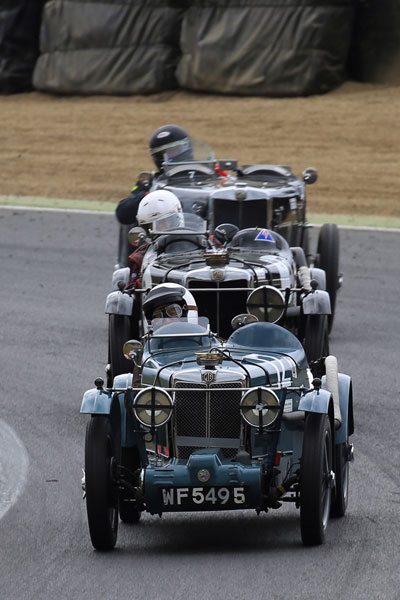 Dick Trevett fended off fierce competition in the first Drayton Manor Park MG Metro Cup race to not only finish in first place, but to pick up driver of the race and driver of the day in the process. Mike Williams was the second winner of the day, finishing just 0.2 seconds in front of Lee Connell in an epic duel.
Jonathan Smare won the first of two Iconic '50s races, and pole sitter Robin Ellis made sure he ended the weekend on a high by winning the second race after falling short in the first.
After giving up the lead in race one of the Peter Best Insurance MG Cup due to a fuel pick-up problem, Tom Diment's fortunes changed in the second outing as he crossed the line to claim victory.
From MGBs and MG Midgets, to modern MG Metros and MG ZRs, the Club's racing offers something for everyone, and at Brands Hatch this was all on show.
The Petro-Canada Lubricants Porsche Club Championship and two of BARC's Championships were also a part of the action in Kent, providing spectators with even more variety and entertainment. The father and son combination of Mark McAleer and Jake McAleer enjoyed a brilliant weekend, winning their two their respective classes in both Porsche races.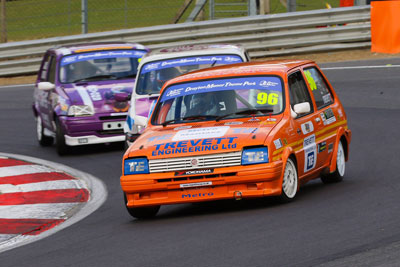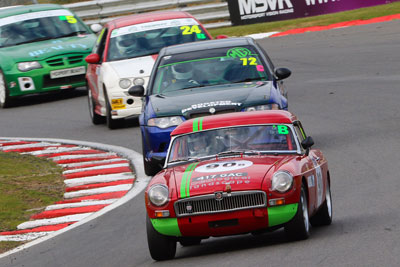 In the BARC Championships, Rod Birley won on both occasions in the SE Quaife Modified Saloon Car Championship driving his Ford Escort. Jamie Ross mirrored Rod's success by winning both of his races in the SE Quaife Cannons Motor Spares Tin Tops in his Vauxhall Astra.
Race Competitions Secretary John Hutchison said: "We always enjoy coming to Brands Hatch, and this year was no exception. We had 550 entries across the weekend, beating last year's figure - something we're immensely proud of."
The Club is now looking forward to the next race meeting at MGLive! 2017, held at Silverstone circuit on June 17th & 18th. MGLive! combines a fantastic line-up of motorsport with the Club's annual celebration of the marque, including over 3,000 MGs on display, live music, celebrity guests and much more.
Drivers will be able to submit their entries shortly - and for spectators MGLive! tickets can be purchased at shop.mgcc.co.uk.
For more information on the Club's race meetings and championships, please visit www.mgcc.co.uk/motorsport. For information on MGLive! visit www.mglive.co.uk.