April 7th, 2017
MG Car Club overjoyed with 'National Car Club of the Year' award!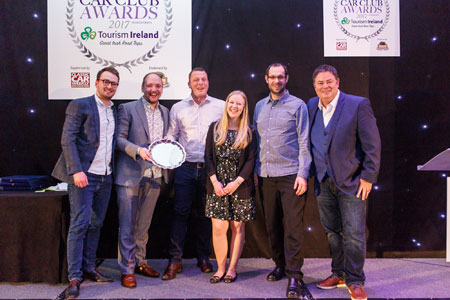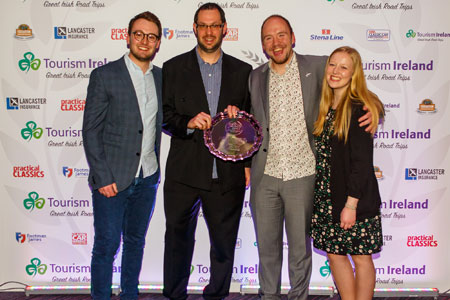 The dust has now settled on a historic evening at the 2017 National Car Club awards on Saturday 1st April which saw the MG Car Club win the biggest honour of the evening - National Car Club of the Year.
Having been shortlisted in four different categories the MGCC took home the most prestigious award of them all, which recognises the hard work that's been put into every single aspect of the Club.
From the staff at the Club's HQ Kimber House, to the various Club members across the length and breadth of the country - this award represents everyone associated with the MG Car Club.
Over the past year, the Club has enjoyed an incredible period. The Bill Wallis Wing extension was opened on the 16th May, providing the Club with a state-of-the-art archive facility that will preserve MG and MGCC heritage from the past, present and future.
Safety Fast! the Club's monthly magazine undertook a complete redesign in 2016, gathering large amounts of praise from members both new and old. An interesting 12-part series documenting the Club's 86-year history was lauded by many, as was a two-part feature on the infamous MG Metro 6R4.
The home of British motorsport, Silverstone, was once again the venue for MGLive! 2016 which saw thousands of MG enthusiasts flock to Northamptonshire for a weekend of racing, live arena action and Club displays.
The Club also worked hard to ensure their future was in safe hands by launching the Young Members Group. Since membership prices for younger members were revised in March 2016, membership numbers for under-25s have more than doubled.
Club general manager Adam Sloman said: "It's been a tremendous year for the MG Car Club and we are delighted to be acknowledged for our hard work with this award.
"I am incredibly proud of the Kimber House team, and every single member of the Club who has contributed to the success we have achieved. This award is a recognition of each and every one of them."
In 2017 the Club is looking to continue its award-winning year with the biggest ever MGLive! taking place at Silverstone circuit on June 17th & 18th, as well as building on the young members initiative and developing new ways to encourage more membership.
"2016 was huge, but we're working hard to make this year even bigger. MGLive! 2017 is going to be the most action-packed it's ever been, and as membership keeps growing we will continue supporting MG enthusiasts not just in the UK but around the world," Adam added.