Motorsport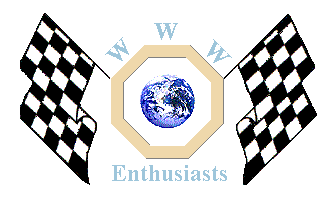 Click here to add your MG News.
---
23rd May 2008
FISC EuroTour 2008: RMU Classic - 16 to 18 May 2008
DUTCH DRIVERS DOMINATE SPA

The FISC EuroTour enjoyed its first event of the 2008 season at the Spa Francorchamps circuit with a successful amalgamation of its races with the Dutch Historic Championship, the regular FISC EuroTour pilots proving themselves particularly competitive in the opening race of the weekend.

Dutchman, Peter van Hoepen, made it a hat trick at Spa in his Chevrolet Stingray in the hotly contested RMU Classic over the weekend of May 16 to 18.

Not far behind them however, against considerable opposition of some bigger cars, were the first two FISC EuroTour drivers. Richard Evans (UK) in his Lenham Midget was hot on the tail of Jean Paul Batenburg (NL) in his Ford Mustang followed by Adam Cunnington (UK) in his AH Sprite. The pair taking commendable 6th and 7th place and fighting till the end.

In race two, Spa showed its character when the skies really opened up and soon after Eau Rouge corner transformed into the 'brook' it is named after.

The weather circumstances now clearly in favour of the smaller cars, resulting in 3rd place for Richard Evans midway the race. With the weather clearing up at the end of the race Evans was soon repassed by the bigger cars ending in 6th place again.

The third race of the weekend was the best of the RMU Classic with two Stingrays and an Iso Rivolta trading places all race and fighting it out till the finish line. A second group involved the Ford Cortina GT of Deenik and the Lenham Midgets of Dullaert and Halewijn.

www.fisc-eurotour.org.




Back to the News content
---




Made in England