Motorsport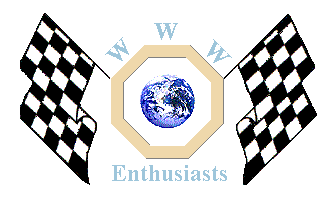 Click here to add your MG News.
---
17th July 2008
MELSE TRIUMPHS AT THE NORDSCHLEIFE
Dutch driver, Hank Melse, took a victory in the FISC EuroTour race at the 10th Eifel Mountains Classic meeting at the Nurburgring - Nordschleife on Saturday 5 July.

Early on the Saturday morning, the FISC EuroTour grid came out first, the track still damp in places, but was quickly drying up. Eventually it was Melse, who qualified his 2ltr Porsche 911 fastest, with Bakker (NL) in his AH 'Monza' Sprite only half a second slower. Third on the grid was the British Caterham 7 Classic driver Graeme Smith directly followed by Peter van Hoepen (NL), who recently dominated the RMU Spa Classic in his impressive open Chevrolet Stingray. Hans Dullaert (NL) in his open Lenham bodied MG Midget came 5th and Fred Corporaal in his 1958 Alfa Romeo Giulietta SV came 6th.

Around midday, the grid was led to the starting area by a classy Mini 7 pacecar. When the red lights went off, Van Hoepen made serious use of all the brake horsepower available to him and catapulted himself into the lead, only to be caught in the first hairpin by Melse's Porsche. Melse, in the lighter car, immediately established a comfortable lead, which was clawed back by van Hoepen on the long 3,5km straight leading to the start- and finish line. This game repeated itself lap after lap, handing Melse outright victory on his first appearance in the FISC EuroTour - Legendary Circuits Series.

The second pair Smith and Dullaert, started in a very competitive way, Dullaert trailing the quicker Caterham 7 Classic, but never able to really take advantage of his superior circuit knowledge.

Stijn Bauland (NL) in his AH Frogeye, coming from 8th on the grid, steadily progressed to 5th at the finish line, with Corporaal in his shade.

The next event is the Grand Prix Classic at Zandvoort over the weekend of September 12-14.




Back to the News content
---




Made in England