Video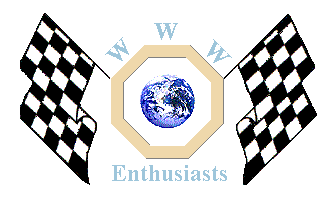 Click here to add your MG News.
---
17th December 2008
INSIDE THE OCTAGON 2 DVD RELEASE MADE POSSIBLE WITH SUPPORT OF MG ENTHUSIASTS
Long-Awaited Sequel to INSIDE THE OCTAGON Now Available
The release of INSIDE THE OCTAGON 2, MG: 1946-1980 on DVD by Roadster Productions Inc. is the culmination of years of development by producer/director Gary Watson. The documentary covering the post-war years of the MG Car Company through 1980 is the long-awaited sequel to INSIDE THE OCTAGON, MG: 1921-1945, which was released in the mid 1990s.
"Where are the post-war MGs? That's what everyone kept asking after I completed the first film," said Watson. "After years of trying to figure out how to fund it, I turned to MG enthusiasts for their help. The response from MG enthusiasts and organizations was very encouraging and enabled me to complete the video story that was started so many years ago."
In 1991, Watson, a former MG owner who served as president of the Houston MG Car Club in 1992, conceived a documentary film with the goal of telling the story of the MG Car Company. When it became obvious that the story was too long to tell in one film, the project was split in two, with World War II as the dividing point. The pre-war story was completed, but the post-war film was put on hold due to the lack of funding. That was the case until ITO2 became a sponsored project of the Southwest Alternate Media Project, a nonprofit media arts organization in Houston, Texas. Through SWAMP, MG enthusiasts made tax-deductible contributions to support the completion of ITO2.
ITO2 continues the faithful telling of the MG Car Company story that began with the first film, which was a critical success and has been distributed around the world. Both films feature irreplaceable insider interviews with MG personalities, including John Thornley, the former general manager of the MG Car Company, and Jean Kimber Cook, daughter of MG founder Cecil Kimber. Additionally, ITO2 includes extensive interviews with MG chief designer Don Hayter and racing legend Phil Hill.
"I must say that Gary has done a fabulous job, and he is to be commended for having the foresight to make both ITO films," said John James, editor of Totally T-Type. "The interviews with the late John Thornley and the late Phil Hill and other M.G. personalities are priceless."
Add to these interviews exciting archival newsreel footage of MGs and the record-breaking specials, and the ITO2 audience is an eyewitness to a remarkable automotive history. "The films celebrate the MG, its spirit, the people who made them, and the enthusiasts who keep the marque alive today," said Watson.
Both ITO DVDs are available for purchase at www.insidetheoctagon.net in both NTSC and PAL format for $19.98 (USD) each, plus shipping and sales tax, where applicable. The MG Car Club Limited is the exclusive distributor of ITO2 in the UK, Ireland, and Europe. Wholesale inquiries for ITO2 should be made to jj@octagon.fsbusiness.co.uk. Retail orders for both ITO1 and ITO2 for the UK, Ireland, and Europe can be made through www.tregister.org/regalia.aspx or www.mgcc.co.uk

Back to the News content
---




Made in England