Motorsport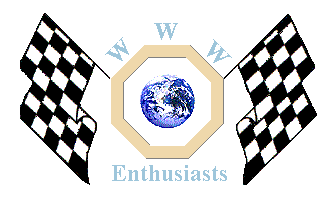 Click here to add your MG News.
---
13th May 2009
MGA (MaBel) entered in Mille Miglia 2009
The Chapman MGA known as MaBel is a participant in this year's Mille Miglia. This entry has an emotional attachment for this year's driver Bruce Chapman as his Grandmother, Nancy Mitchell, drove the same car in this event in 1956.

In 1955 the works MGA originally competed in the event as an MG works entry. MaBel is thought to be the oldest surviving MGA in the world having been built between 25th May and 8th July 1955 and despatched from the competitions department in October 1955. The car was first registered to the MG Car Co. Limited on 1st February 1956.

MaBeL is the thought to be the oldest MGA known to survive intact - the fifth car made, one of the five pre-production cars kept by the Works and the only one used for competition - the first Works competition MGA post-Le Mans.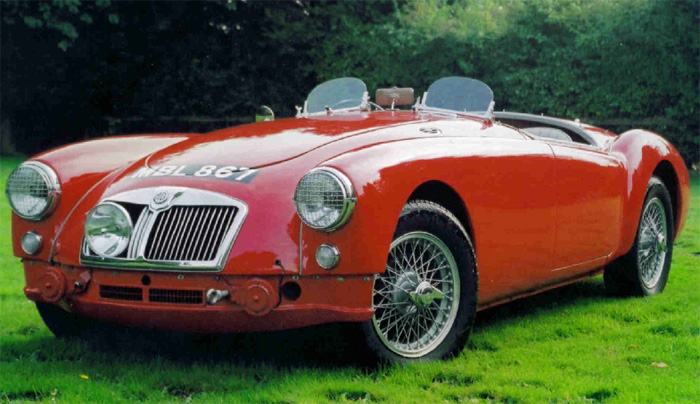 Spending its early life in the Production and Competition departments it may well be the car used for speed trials at Montlhery (it was either MaBeL or 10104) in October 1955 when, standard, Ken Wharton covered 103 miles and, streamlined (le Mans trim with 3.7 diff), John Gott covered 113 mile in one hour.
A lucky and successful car, MaBeL had a near-perfect Works Competition history, always driven by ladies, a virtual Who's-Who of contemporary British female drivers:
February 1956 ~ Thames Estuary Auto Club's National Cats-Eyes' Rally
Pat Moss & Ann Wisdom
The first competitive Works entry for an MGA
Retired, 2 hours late, officially due to bad weather, but later confessed to be a navigation error
April 1956 ~ Mille Miglia (no 227)
Nancy Mitchell & Pat Faichney
72nd Overall, 1st Ladies, 3rd in class
The only ladies team ever to finish the "real" Mille Miglia ~ 1,000 miles in 15 hours in heavy rain behind aero-screens.
Painted red to obtain favour from Italian officials and thereafter the standard colour for Works cars.
July 1956 ~ Alpine Rally (no 326)
Nancy Mitchell & Pat Faichney
15th Overall, 1st Ladies, 3rd in class, Coupes des Alpes & Coupe des Dames, Team winners. Beat all four other MGA's in the Works team ~ driven by men!
September 1956 ~ Liege-Rome-Liege (no 38)
Nancy Mitchell & Anne Hall
26th Overall, 2nd 1 .adies
March 1957 ~ Lyon-Charbonnieres Rally (no 98)
Nancy Mitchell & Doreen Reece
32nd overall, 1st Ladies, Coupe des Dames
Nancy Mitchell won the European Ladies Championship in 1956 & 1957. MaBeL is the car mosdy associated with that success, carrying the Mille Miglia Badge that she used on all her cars.
MaBeL was the "Roads-Opening" car for the 1956 Isle of Man TT motorcycle races, driven by Brian Mylchreest.
Sold by the works in 1957 to Robert Butler (St Albans), ensuing owners were Neil Dangerfield (Redbourn & Guernsey 1959-60), Roy Mertens (Dagenham 1960-3), Derek Sandle (Chingford 1963), John Jenkins (Leicester 1963-9), Richard Cook (Leicester 1969-1975) andPat Antill (Leicester 1975-85). Some competed her, but all used her on the road.
Bob West restored MaBeL to her Mille Miglia specification for the 1992 Abingdon Works show and a reunion there with Nancy Mitchell and later, Pat Faichney. The hard top still has period transfers from the 1956/7 events. Since obtaining FIA/FTVA historic papers, MaBcL has appeared at the Goodwood Revival 1999, 2000, 2001 & 2005, Mille Miglia 2001, Goodwood Festival of Speed 2003, Le Mans 2005 and Liege-Rome-Liege Rally 2004.
The Mille Miglia runs from 13-17 May 2009.

Back to the News content
---




Made in England