Motorsport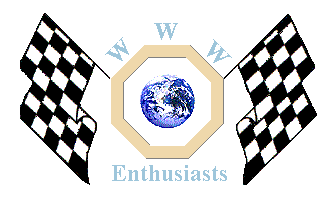 Click here to add your MG News.
---
1st June 2009
A Brilliant Kick-Off for the new FISC Legendary Circuits season
A full grid, four different classes under two litres, eight different class winners and a new track record were the results of a brilliant kick-off for the new FISC Legendary Circuits season.

Michel Lombard (B) took the honours of the first victory of the new season by finishing first in his Alpine A110 (1300 class) followed, at an 8 seconds distance, by Hans Dullaert (NL) in his MG Midget and Alain Delarche (F) four seconds later in his Lotus Seven; Dullaert and Delarche both campaigning in the 1650 class.

Race two, on the Sunday morning, ultimately proved to be the race of the weekend, with fights all down the field. Lombard, starting from pole, soon found himself in third spot, while Pieter Bakker (NL) in his AH 'Monza' Sprite and starting from fourth place, only needed half a lap to pass Dullaert, Delarche and Lombard, leaving the three to dispute second place, while he pulled away into the lead. Halfway, Dullaert managed to free himself from the group and slowly reeled in Bakker, even overtaking him on lap seven. Although the two were taking their fight to the edge, trading places regularly, they still managed to pull away from the field. In the end Dullaert won with Bakker snapping at his heels, the two separated only by 0.035 sec's at the finish line, while Delarche finished a distant third.

Race three on the Sunday early afternoon, saw a completely different development. Dullaert now starting from pole, was soon overtaken by Bakker, who seemed to drive away effortlessly. However, he soon found himself in big trouble, with dropping oil pressure eventually forcing him out of the race. Dullaert was once again in charge now, this time followed by Delarche and Thierry Lortal (F) in his Caterham, the two French heavily disputing second place, which was eventually won by Lortal.

Results and pictures can be found at; http://www.fisc-eurotour.org/Newsflash/circuit-zandvoort-press-release1.html

The next event in FISC Legendary Circuits' schedule is at the Belgium circuit of Zolder, the Superleague weekend of 17-19 July '09.




Back to the News content
---




Made in England