MG at Shanghai auto show - April 2011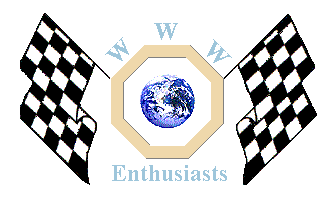 Click here to add your MG News.
---
14th April 2011
MG Car Club to attend Shanghai auto show
REPRESENTATIVES from Abingdon's world-famous MG Car Club will fly to Shanghai on Saturday (16 April) for a seven day period as VIP guests of SAIC, the Chinese owner of the resurgent MG marque.

Julian White and Chris Seaward will represent the MG Car Club on MG's expansive stand at the Shanghai auto show, having supplied the burgeoning manufacturer with an array of archive material to help demonstrate the illustrious heritage of the British marque to the Chinese motoring public.

Furthermore, the duo from Abingdon have been asked to give a presentation about the Worldwide MG Car Club community at the Shanghai auto show. The presentation will, amongst other aspects, focus on the Club's showpiece MGLive! event which takes place annually at Silverstone.

Whilst in Shanghai, White and Seaward have also been asked to officially open the brand new premises of the MG Car Club China which will be fittingly named Kimber House, after the MGCC's iconic Abingdon headquarters. Since inception in October, the MGCC China have made great progress and will be shortly launching a quarterly magazine and a new website.

MG Car Club General Manager Julian White said:

"It is exciting that the MG Car Club is heading to China for a second time in short succession. We have worked closely not only with MG Motor UK, but also MG China on numerous projects over the past twelve month period."

"Additionally, the MGCC UK has worked hard to nurture the MG Car Club of China and it's fantastic that they are now moving into a new premises on the outskirts of Shanghai."

"The MGCC was formed by the MG factory in 1930, the organisation is a non for profit, based adjacent to the old factory site in Abingdon and boasts 35,000 affiliated members. Both MG Motor UK and MG China recognise this heritage and we are looking forward to further enhancing our working relationship during the time in Shanghai."





Back to the News content
---




Made in England