Clubs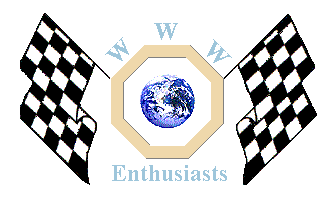 Click here to add your MG News.
---
28th April 2011
MG Car Club Returns From Shanghai!
PERSONNEL from Abingdon's MG Car Club recently enjoyed a successful six day stint in Shanghai as guests of SAIC, the Chinese owners of the MG marque.

Julian White and Chris Seaward were flown to China to deliver a presentation about the 81 year old MG Car Club at the extravagant Shanghai Auto Show. The MGCC had worked closely with SAIC in the lead up to the event to supply archive material for the expansive MG stand, with the manufacturer keen to capture and convey the true MG Abingdon spirit.

Whilst in China, White and Seaward officially opened the new premises of MG Car Club China and spent time with some of the Club's volunteer management. Indeed, the Chinese Club are making exciting progress with an 80 page full colour magazine (called SafetyFast!) already being produced, a terrific club house facility and a series of events planned throughout the year.

Perhaps most exciting is the news that enthusiasts from China are planning to visit the MGCC's 2011 MGLive! event which takes place at Silverstone on June 24, 25, 26.

The MGCC were also given an access-all-areas tour of MG's Lingang factory as well as spending time at an MG dealership in central Shanghai.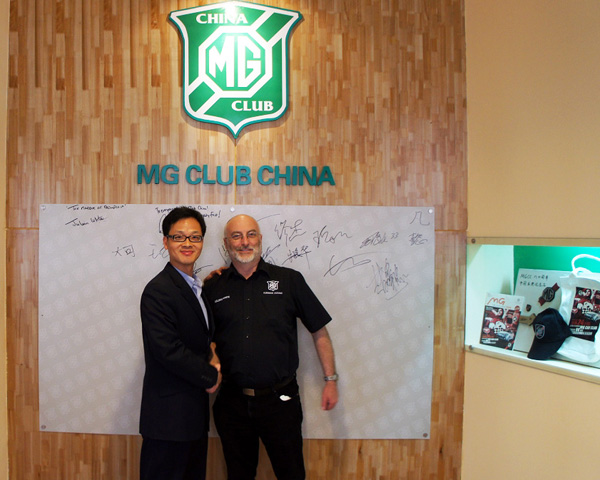 MG Car Club General Manager Julian White said:
"Spending time in China gave the Club a fascinating insight into the new era of MG production and what we saw really was extremely impressive"
"We could not help but be deeply impressed by the incredible facility SAIC have created and the vast levels of money that has been invested. We've been told for some time that the future is bright, and whilst we never disbelieved it, the factory tour at Lingang strongly backed-up the notion of longevity."
"With regards to The MG Club China, it is non-for-profit, run by enthusiasts, they have a new website launching soon and are a thoroughly lovely set of MG people. Forget the culture difference and language barriers, the MG marque has the power to cut through these and the passion from our Chinese club was clear to see from the outset."
"We look forward to welcoming members from the MG Car Club China to MGLive! at Silverstone in June."

Back to the News content
---




Made in England