Chairman's News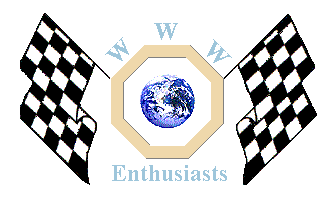 Click here to add your MG News.
---
Extract from May's MGCC publication - Safety Fast
Chairman's News
by Mike Hawke
Back in December I indulged in a bit of trumpet-blowing for the Club. About time too said some. Really , said others. What became quite clear is that there is much ignorance in the Club about what we have in respect of historic information, what services are available to members (and, in at least one cases non-members) and how much each and every member can add to the overall picture of M.G. historic data.
In the pre-1968 era when the Club Office was a part of the M.G, Works many of the works records, photographs, publicity material (including such gems as the proofs of the unpublished J2 sales brochure), race programmes etc. where kept in the Club Office. These disappeared in the upheaval of the Leyland takeover. Survivors of those days have occasionally identified items which have come to light so there is yet hope that some irreplaceable items may be found. Fortunately one member who saw some papers being ditched was Mike Allison and he bought the bulk of the Service Department files for the princely sum of £10. What he actually got was enough paper to fill a single-car garage, the files for all the Vintage and Triple-M cars less most M-types and the racing models (alas). Only some 600 M-type files have survived. After a rather nomadic existence, these are now kept at Kimber House where, because they were an umpteenth carbon copy in the first place and because age is withering them, we have also put on microfiche. Also on microfiche are the files for C-types and Cream Cracker and Musketeer cars (but the files are kept elsewhere). Members can ask for a photocopy of their own car(s) chassis file quoting their Club membership number and the relevant chassis number(s). Elsewhere in this magazine is a table of fees for this and other services.
We also hold the Build Books for all Triple-M models (including some of the racing types this time), SVW, T and T-types. These give the chassis and engine numbers of each car, date of build and, in some cases, the type and colour of bodywork. Thankfully this extra information is to be found for all but the very last M-types, so all is not lost for these models. The T-type Register, and possibly the SVW Register have plans to use this data to reproduce copies of the works build certificates for member's cars. This service has, I believe, been available to owners of Twin-Cam MGAs for some time. As an aside, the British Motor Industries Heritage Trust at Gaydon offers of a Build Certificate for TF models and all post-1955 M.G. models. This service is open to all.
The second source of historical data lies with the Registers. These do not have a common approach. Nor should they have. Consider for instance the contrasting problems of the MGC Register with less than 9,000 cars to record and that of the MGB Register. All of them have been in business for some years and should have considerable data on past owners, competition history etc,. In all, each probably represents the most comprehensive collection of sorted data on their particular model(s) even though there may be many gaps. As an example the Triple-M Register (with which I am most familiar) lists nearly 3,000 cars (about 25% of total production) and has records going back for more than half the life of these cars. Each one of us should make sure that the details of our cars are known to the appropriate Register and, if possible, that the Register had a photograph of the car.
The third source is in our publications, magazines yearbooks programmes etc,. This is a vast collection of photographs, competition reports, owner's stories and other data. No one as ever made a truly comprehensive index of Safety Fast!s contents. Could anyone contemplate doing this for all thirty-eight volumes? Well, how about a comprehensive index for you favourite model then? It might be a great help to your Register. It could be a fascinating and frustrating exercise. Some years ago Terry Andrews set about to summarise all the data in the P-type chassis files. The need to earn a living, build a house and rebuild an M.G. or two interrupted things. But he set the ball rolling and the Register now has a long-term aim to collate all data for their models, not just the specialised racing cars. So far J-type work is most advanced. Of the nearly 2,500 cars built the data held within the M.G. Car Club can be summarised thus:-

Only 19 cars have no known history, none at all.
Some 800 cars have not been heard of since they were sold to their first owner.
Some 700 cars are known to exist in some form today
About 2,000 photographs covering 400 cars have been logged.
Some 8,000 owners and drivers (average three per car) have been recorded.
About 250 cars have a known pre-war competition record, however modest.
There are many who compile M.G. records for the fun of it. Nigel Hedges and Julian Evers collect MG registration numbers. Nigel wrote about his efforts in Safety Fast! some years ago (oh for that index!) and Julian's contribution appeared in February's issue. Do you have a pet subject which could warrant a short article in Safety Fast!? I know members who are keen on subjects as far ranging as K3s to sand racing to tracing cars sold by a particular dealer. We are sitting on a huge pile of M.G. history which would be much more accessible if it were sorted.
Finally, there are two more allied services which the Club Office offers. First, if you have an M.G. which had lost its U.K. registration numbers than we can give you free advice on the procedure for recovering it, or guiding you through the paperwork maze. In some lucky cases, we can provide the key piece of information necessary to restore the number. This is one reason why clearly presented historic data is a good thing. We are the acknowledged authority on M.G.s so far as DVLA is concerned. Second, if you need to convince the taxation authorities that your M.G. really is over 25 years old and need not pay any road tax, we can give you a letter confirming the car's age. Please call Club Office if you need any help or advice on any of these matters.

Back to the News content
---




Made in England