News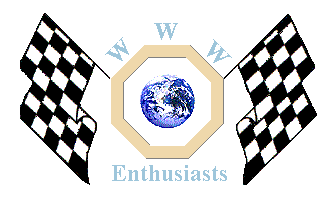 Click here to add your MG News.
---
Extract from May's MGCC publication - Safety Fast
Heritage News
MGRV8 Handling for the classic MGB and MGBGT
New performance suspension kit from British Motor Heritage
An uprated performance front suspension kit for the MGB Roadster and GT, which replaces the entire cross member including springs, shock absorbers, discs and callipers, has been introduced by British Motor Heritage for £1,500 plus VAT. Originally developed for the MGRV8, which revived the MG name on sports cars, it is a straight swap onto the MGB or MGB GT bodies. By replacing the original king pin design with ball joints, modifying the suspension geometry, upgrading the damping and brakes with vented discs and four pot callipers, the BMH conversion provides lighter steering with better response and greater stopping power.
Anyone interested in purchasing a Heritage MGB performance suspension kit should quote model (chrome or rubber bumper) and wheel design (steel or wire). The kits are manufactured to fit cars with standard ride heights, and any changes should be notified when ordering. Commenting on the new suspension, Brian Cameron, British Motor Heritage Managing Director said, This performance kit provides the first real breakthrough in MGB suspension. By using the MGRV8 suspension design it transforms the handling of the MGB for use on modern roads.
The MGB performance suspension kit is available from British Motor Heritage Specialists. A full list of Specialists can be obtained from British Motor Heritage on 01 993 707200.
Liege-Istanbul-Liege 1997
Motor Union Classic, the Belgian organisation based in liege run by Alain Lopes and Alain Defalle, have published the regulations for their 4,400 mile (7000 km) event in September.

The entry fee BF18,000 (£320) cost of entering a support crew to bring back the bits and pieces is petty cash (Although since their travel costs would probably be another £1000, maybe AA Europe would be cheaper!).

The regs are printed on the reverse of the route map, which appears to show that part of the return leg from Turkey travels through Albania! Given the difficulties there are at present, I think I would want to stay well clear, although of course, the route could well change in the next four months.

If you are interested, M.U.C.R. can be telephoned on 00-32-4-2541950, fax 2542520, or Email motorclassic@tornado.be
Silverstone Autojumble Stalls
The plans for this year's Silverstone International event are complete, and booking forms were inserted into the April issue of Safety Fast The Trade area is already proving very popular, you may like to sell off your unwanted spares.

One man's junk is another man's Silverstone , and an autojumble plot plus a weekend admission ticket can cost you less than £60. Information packs and booking forms are available from Ian Rendle at Club Office. Get in quick as it will be very popular activity. Clear some space in your motor home or garage and make some money at the same time.
ADVERTISING FEATURES
M.G.'s in Northern Ireland
Insuring classic cars in Ulster has not historically been as easy as in the rest of the U.K.

Following the introduction of a scheme for Mercedes Benz club members two years ago, Peter Best Insurance Services have followed this up with a scheme for members of recognised M.G. clubs - underwritten by Cornhill, one of the leading motor insurers in the Province.

Limited mileage's of 1,500 and 3,000 with agreed value are available for cars over 10 years old.
For details - Debbie Hill, Kelvedon Office 01376 573033

Scheme for younger M.G. drivers
Peter Best Insurance Services have extended their range of policies for younger M.G. drivers.

Firstly, The Abingdon Policy, exclusive to M.G. Car Club members now caters for the 18 - 20 year age group, with an agreed value, limited mileage policy up to 3,000 miles p.a., underwritten by the main scheme insurers - Ecclesiastical Insurance Group.

Secondly, an unlimited mileage policy for the younger Midget/MGB driver has recently been introduced at extremely competitive rates. For further details please call the Maldon Office on 01621 840400

Duke Videos
Recently, the M.G. Car Club gave been running a promotion for the new M.G. video Best of British produced by Duke Marketing. There has been a tremendous response to this offer and they have proved extremely popular.

For your information, Duke Marketing have a huge selection of videos in their range, from F1, touring Cars, and Rally, to Superbike, TT, Motocross and Aviation. The M.G. Car Club have negotiated a 20% discount to all Car Club members for any of these videos. If you would like to obtain a copy of the Duke Marketing catalogue, call 01 624 623624 and mention the M.G. Car Club. To qualify for your 20% discount, all bookings MUST include your membership number, and the special code:4187

Back to the News content
---




Made in England