The President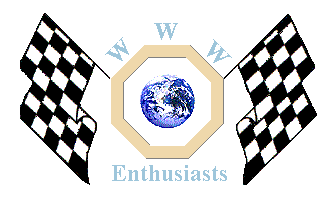 Click here to add your MG News.
---
Extract from May's MGCC publication - Safety Fast
Bill Wallis
49 years with M.G. Car Club
Club President Bill Wallis would be the first to acknowledge that he has been in the M.G. Club so long that he has become part of the furniture.
Bill signed up with the RAF in 1940 hoping to train as a pilot. Unfortunately, during his induction course the RAF discovered that he had a very slight problem with his left eye. The horrified RAF specialist barked You're bloody BLIND man! Can't trust a bloody Spit to the likes of you! Hence an enforced transfer to the R.A.S.C. and subsequently, the Royal Warwickshire Regiment followed. Bill regards this as fortuitous, since the life expectancy of fighter pilots in 1940 was a bit slim. He and his regiment landed in France on D-day plus 2 (another complete lottery as regards survival of course ) and was eventually de-mobbed in 1947 with the rank of Captain. Bill then began a career in the fashion industry spending the rest of his business life in sales management and as a manufacturers agent.
In October 1948 Bill, then 25, acquired a 1.5 litre M.G. VA 4-seat tourer (registration number MG 5650) for the then enormous sum of £450,000, the shortage of new cars having artificially inflated the values of pre-war models. Remembering from his school-days that something called the M.G. Car Club existed, he telephoned Abingdon for details. John Thornley answered and suggested that he get himself around to the first post-war meeting of the Midlands Centre which, fortuitously, was due to be held in Wolverhampton the following week. Bill became a member and has contributed to the Club in some way ever since.
Despite the end of the war in 1945, petrol rationing continued until May 1950. Organising motor club and motor sport events was therefore somewhat circumscribed. Then, it was much more common to see people using their every-day road car for weekend competitive events; something which increasing regulation has put into steep decline.
In January 1949 Bill was volunteered, onto the Midlands Centre Committee and became its Chairman in 1956. With a very short break in 1975/58, he remained so until 1980. Naturally, he was also very much in cordinating events organised by the Midlands Association of Motor Clubs, as an RAC Scrutineer, in the British Trials & Rally Drivers Association and on the RAC Rally for some 22 years. In addition to involvement in the organisational side he has participated in every branch of motorsport except racing, with autotests being the favourite.
In the 1950's and 1960's the club's membership was organised and run at the factory in Abingdon, and the Centre's ran all the club's events. There were of course far fewer then, than the thirteen that presently exist. What is now South East Centre started and ran Silverstone which has grown into the biggest M.G. race meeting in the world; the Midlands Centre ran the California Cup, which is the Club's premier autotests event. Bill ran this event as its Clerk of the Course for 17 years.
The immediate post-war years saw a continuation of the close rapport between the company and the club which now began to take-off. It is easily forgotten that the M.G. Car Company's first entry at the Le Mans 24 hour race was a Club one not a factory entry. As Tommy Wellman of the Comps Department at Abingdon remembers, even in the late 1950's, an individual M.G. Car Club Centre might hire an pay for one of the wagons to take spares over to a race meeting on the continent, sponsor an entry or whatever . The factory also actively fostered relationships between themselves and individual customers. It is from this two-way traffic of involvement between the factory and the Clubs Centres and members, that we derive the very strong sense of M.G. family which the Club has. Bill gives two examples, almost 20 years apart, of how nothing seemed too much trouble .
First; Having sold the VA in 1950, Bill acquired a 1939 TA Tickford Coupe and set off on a motoring holiday down to the south of France. Shortly after they landed back in England, the TA's engine blew up, which gave Bill many problems since this his everyday car. Given the huge export drive then in progress, new cars and parts were in very short supply. Bill explained his predicament to John Thornley, and a new engine arrived in its crate within two days.
Second; Many years later in 1967, Bill ordered a new MGB GT through Peppers, a BMC dealer in Hanley. Since his previous BGT had been passed on to someone else in his company, Peppers loaned him a Riley Elf until the GT arrived . Bill patiently waited and waited and nothing seemed to happen. Eventually, one Thursday he telephoned John Thornley again. Two days later, i.e. the following Saturday, a surprised dealer salesman rang Bill to say the car had arrived that morning with DELIVER NOW, IMMEDIATE and similar stickers plastered all over the windscreen. It turned out that the factory had been awaiting a delivery of black carpets!
The M.G. Car Club has had only four President's since its formation in 1930. The first was Cecil Kimber; second, Captain George Eyston of M.G. record breaking and racing fame occupied the post from Kimber's death until June 1979. John Thornley had combined his job of General Manager of The M.G. Car Company with that of Chairman, M.G. Car Club for thirty years but was not due to retire as Chairman until 1980. Consequently, it was decided to hold the post of President vacant for a year and John Thornley therefore succeeded George Eyston as President in 1980. Bill Wallis (having been Chairman from 1980 to 1985) succeeded John Thornley in 1995. Of the many changes in the Club that Bill has seen, he regards the huge expansion of the Register model groups (beginning with the Vintage Register in 1960, the Triple M, Register in 1961 leading to the MGF Register in 195); the dramatic increase in the numbers of UK Centres; and the Overseas Affiliated Club's network as the three most important factors in the Club's post-war development.
Finally, Bill has no intention (he says) of allowing himself to remain President for life, as his predecessors were. Whether the club will facilitate this is another matter.

Back to the News content
---




Made in England