Event Review

Click here to add your MG News.
---
ASIA
The 17th 'M.G. Day in Karuizawa', Japan, was held on 14th October 1995. An annual gathering in the grounds of the hotel Kashima no mori' in the resort town of Karuizawa, near Nagano city in central Japan, the event is promoted by the M.G. Car Club Japan Centre and supported by the other M.G. clubs from Hiroshima, Kobe and Nagoya. Main features of the day, which is primarily a social occasion, are a Concours d'Elegance competition and a formal dinner.
The 1995 event was blessed by find weather and was attended by 72 cars entered from all over Japan, these included pre-war cars, T-types, Y-types, Z-Magnettes, MGAs, MGBs Midgets and 1100/1300s. The Concours d'Elegance competition was well supported with the Car of the Year' award being presented to a 1934 J2.
Thanks to correspondents, Mikio Ogihara, Masaaki Sakaguchi and Takahiro Nishio for their photographs and information on the event and its history.
1. Mr Mikio Ogihara and his 1956 ZA-Concours 3rd in class at the 17th M.G. Day in Karuizawa.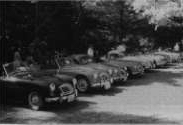 2. MGAs compete in the Concours Competition.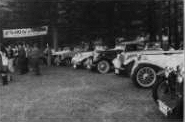 3. Entrants at the 17th M.G. Day in Karuizana, Japan on 14th October 1995.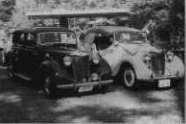 4. The YB of correspondent Masaaki Sakaguchi with an equally impressive YT.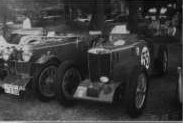 5. The J2 chosen as 1995 car of the Year.

---

Back to the News content
---




Made in England