Event Preview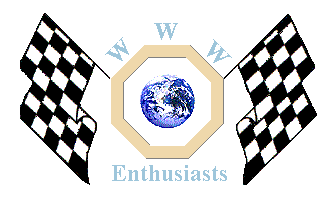 Click here to add your MG News.
---
Extract from August's MGCC publication - Safety Fast
1996 Varsity Run
On Sunday 15th September, the weather was just perfect for the fourth annual Varsity Run, which took place between Cambridge and Oxford, finishing up at the Abingdon car show.
For a change this commenced from Milton Hall, the headquarters of Pi Research and Pi Technology Limited, who offered their facilities. It also proved an attractive setting for M.G. owners to take some good photographs of the participating cars. Over 45 cars took part, covering a whole range of M.G. models, dating back to an F2 Magna of 1932 and up to a couple of this year's MGFs. Entrants came from such diverse locations as Warwick, Fleet, Ipswich and London. Some people were so keen to be off they were waiting in the grounds over half an hour before the official start time of 9.30am!
Jon Winter, who organised the event, presented each entrant with their route instructions and entry number board in exchange for signatures, and then they were free to set off at their own pace. As my husband is managing director at Pi Technology we could not leave until the official end of the signing on time, so as to lock up. Along with Jon and his partner, we were the last two cars to depart, around 10.40am.
Our first and only official stop was to be at Castle Ashby, in time for lunch, and the morning was spent following the clear instructions through pretty villages and countryside - there was barely any need to follow a map, although I like to do so to keep abreast of things, so I had plenty of time to enjoy the surroundings. We arrived at Castle Ashby quite some time after midday, and were by no means the last to do so. The Weather was still hot and sunny and the stopping place is well worth a longer visit some other time, with its tea-room and craft shops. We ate our picnic near our MGB, making good use of our recently purchased proper wicker picnic basket. After making and drinking a fresh cup of tea, we decided to continue, as the total route was a long one (140 miles) and we wanted to arrive at the Abingdon car show before it was over!
Again the instructions were clear, except at one point where, along with various other participants, we had to puzzle things out. We later learned that the printer had missed out a complete line of instructions (and there was I thinking this was done deliberately to ensure that the navigators were both awake and could map read!) So around the village of Ledwell, my looking a little further ahead on the map came in very handy - apart from stopping for a few moments to consider the way, we didn't take a single wrong turn.
On nearing Oxford we had to part with the large sum of 5p to pass over a toll bridge, and without having to negotiate the busy streets of Oxford, we finally drove into the Abingdon Car Showground. Here we were welcomed by David Saunders and shown where to park. For the first time the Varsity Run entry was included in the car show programme. It was about 3.30pm when we arrived and the show was beginning to wind down, but considering that we began over an hour after some other entrants this didn't seem too bad. We placed our vote for the most coveted car taking place and later learnt this was won (again, apparently) by the F2 Magna of J. Day, the Bolting Bulldog. We thoroughly enjoyed the day and it is easy to forget how much time and effort went into planning the route and co-ordinating the event. Some entrants felt it was too long and the end too late, but probably all that was needed was an earlier start - nearer to 8.30am as on previous years. We have now participated in three out of the four events and will certainly do so again.
Finally, should anyone be interested in purchasing photographs, taken by the man with the tripod, please contact my husband, Keith, for details on 01223 861406 after 7pm. Keith will also give you details for this year's event:
Sunday 14th September 1997
Entry fee: £15
Entry form: Keith Jackson
2 Wellington Close, Waterbeach, Cambridge CB5 9RW
MGCC Home Page
More on last year's event


Back to the News content
---




Made in England