MG Motorsport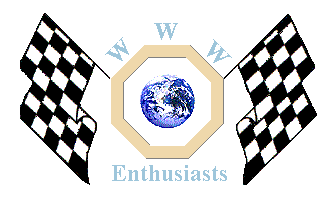 Click here to add your MG News.
---
Call for Sponsors
The BARC/MGOC is currently looking for a sponsor for 1998 and beyond. This is a well supported single make championship which has an excellent potential for putting a sponsor into the public eye. Close racing and good grids ensure media coverage, particularly in the MG Owners Club magazine which has a readership of 48,000. In fact this publication gives a full report from each round of the championship and YOUR company name could be on it! Imagine the XYZ/MGOC championship. You can see on this web site the variety of circuits we race at, check out the championship points standings and even look at individual driver profiles.

This site could be linked to yours and your customers would be able to see at the touch of a button where your championship was next racing, who the leaders are, etc. Every car would carry your decals, and although crowds in great numbers are not always the case, the number of road users that see the race cars travelling round the country to the various circuits is tremendous. Please contact Jim Baynam, the race team representative, on 01480 880423 in the first instance to find out just how little it would cost to sponsor the series, and compare that with your other advertising costs. We think you'll be pleasantly surprised.

Back to the News content
---




Made in England