MGCC Event Review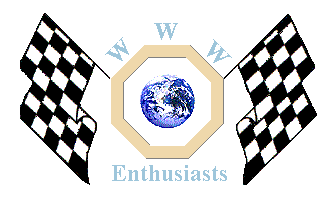 Click here to add your MG News.
---
Extract from September's MGCC publication - Safety Fast
The Atlantic Coast Run
The Devon & Cornwall Centre of the M.G. Car Club, organised the Atlantic Coast Express Run, on Sunday 4th May, for Classic Cars, through parts of Devon and Cornwall once served by the Southern Railway.
Twenty-one cars and their crews gathered at Southern Cross, just west of Okehampton, for this run which was intended to give participants a taste of the country that this famous express travelled through as it made its way to Padstow. (Or should it be "Padstein "?!!). M.G.s ranged from the TC of John Hoare to Miller's MGF, including MGA/B/V8, Midgets and saloons. Austin Healey and triumph were also represented.
The run passed through Okehampton, Hatherleigh, Torrington (in Tarka country), crossing the River Torridge by the old bridge at Bideford to Instow, where a coffee break was taken by the sea wall, with views across the Torridge to Appledore and the Taw to Braunton Burrows. Our way continued on to Bude, along the coast road to Widemouth, heading for our picnic lunch stop on the old Davidstow airfield (once used for motor racing in the 1950's). A quick look at the Ordnance Survey we diverted using part of the MCC Land's Trial scenic route via Millook, with its tortuous 1 in 3½ hairpin bends, giving wonderful vistas of the Atlantic rollers sweeping in to the coast, before continuing on to Crackington Haven before rejoining the route.
Whilst lunch was being consumed at Davidstow Moor (once the highest operational airfield in the UK at some 970 feet above sea level), we experienced the vagaries of moorland weather for which it was notorious.
Using the Wadebridge bypass, we crossed high above the River Camel which flowed down to Padstow with the railway alongside to its final destination and, owing to the Bank Holiday weekend, we were grateful for the use of the grounds of TJ Press for the finish.
A signed copy of Peter Tuthill's history of Davidstow Racing Circuit was won by Monetgo driver Mel Jones and similarly a copy of "Portrait of the Atlantic Coast Express" by Stephen Austin was won by MGB GT driver Colin Benton of Torbay.
A few members took the opportunity to travel on to Trevose Head and enjoyed brilliant sunshine and a bracing Atlantic gale which was in sharp contrast to the heavy rain encountered in North Cornwall, before wending their way home.

Back to the News content
---




Made in England