MGCC Racing News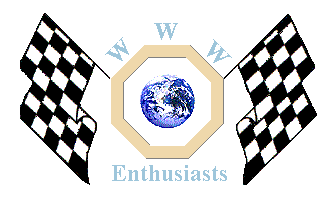 Click here to add your MG News.
---
Extract from September's MGCC publication - Safety Fast
M.G. Car Club Scottish Centre Sprint - 28 June 1997
Paul Brazier
The Scottish Centre of the M.G.Car Club has a long and proud history of promoting motor sport events in Scotland, this country having long been a breeding ground of race and rally winners; Colin McRae and David Coulthard being well known figures of the moment. Yet for every well known 'name', there are scores of 'also rans'. Not every competitor in grassroots motorsport has the backing of Subaru or Williams. They don't all have the aspirations of Coulthard or McRae but just remember that David started on a Kart track at Larkhall, and Colin's first title was West of Scotland Autotest Champion. We all have to start somewhere and learn our crafts along the way. Driving and motorsport are no different to any other craft and the skills, not only, can be learned, they have to be learned.
Even in these lean times of support for events, Scottish Centre has been determined to run the annual Sprint, at Knockhill, as a priority. In recent years we have slotted into Knockhill's calendar sometime in August, usually about the middle in the wet season. However, in 1997 the August dates were already spoken for with British Touring Car Championships and the like, and so Saturday 28 June saw a paddock filling rapidly as entrants and supporters arrived and prepared the cars for the M.G. Car Club Scottish Centre Sprint. We had even tied it in with the M.G.C.C. Speed Championship to be a round of their calendar but, to our great disappointment, all but Tony Bolton passed up the rare opportunity of a sprint on a complete circuit. Tony made the short hop north from Preston with his 16 Valve K series engined Midget and was rewarded with a class win in a cracking time of 129.34 secs. Although he was our sole M.G.C.C. Speed Championship entrant, I understand he doesn't get any points in the championship although he jolly well deserves them. Hopefully more of next year's M.G.C.C. Speed Championship contenders will wish to be a part of the only Sprint held at Knockhill.
We had a good turnout of cars ranging from David Johnston's awfully standard looking and sounding VW Golf GTI (which was really awfully fast) to some seriously heavy metal in the form of Larry Kinch's Grp A Jaguar XJS. This made a seriously heavy metallic noise at considerable speed in second practice, which I believe saw the end of a very expensive racing clutch and saw Larry's challenge being towed off the circuit behind Joe's truck!
On the M.G. Scene, Ronald Ireland brought his Lenham Midget up from Peebles. Although fellow townsman Alastair McDougall was a bit faster in his Sebring Sprite, even he was pushed by .65 of a second to third place, by John Cook in his deceptively swift Midget who achieved 136.25 secs. As I may have already mentioned, Tony Bolton won this combined class - 14/16 Graham Forrester from Cockermouth must have had a moment or something in the first timed run, for only one time was recorded, and this one must have been a disappointment for him.
The FWD lobby were catered for with Bruce Calderwood in his M.G. Metro and I have to confess that my enthusiasm for M.G. Maestros was given further boost by the sight of a Turbo in full flight. More power to the driver - Luisa Fallon from Falkirk - who found herself running in the same group as AlanGunn in his wicked Sierra, a brace of very rapid Chevettes and Alex McKie and his P reg'd Subaru Impreza Turbo. She turned in some very creditable times showing steady improvement between each successive run (two practice and two timed) and undoubtedly enjoyed this, her very first competitive event. (Well done Luisa - APW/DTP)
Without providing vast lists of people, cars and times it is difficult to mention everybody or everything. Things I remember. Graham Monro going like a bat out of hell in his yellow Caterham 7. (Can you have yellow bast?). The sight of 3 Jowetts - two Jupiters and Duncan Laing's Javelin - on a race circuit. Colin Sutherland's well sorted Spitfire turning in some very respectable times. Helen Oliver, our Paddock Marshal, calming some seriously grumpy drivers who had been baulked in practice. So many things. Such a good day. And if only the overall winner, Bill Wood, had been able to stay for the results and awards, we might have been rewarded with an even bigger version of Bill's customary smile. As Murray Walker might say, "He's on a charge right now" and at 110.60secs, Murray would have been right. I don't know how that converts to metres per second, but it seems hellishly quick to me. I would have to say that in gaining Fastest Time of the Day, and being awarded the Committee Shield for the fastest M.G.C.C. member, Bill is a really deserving winner. A long standing club member, he embodies the spirit of club motorsport - competitive but friendly and approaching - a man who really enjoys being part of the club and thoroughly enjoys participating. A worthy winner indeed. Well done also to Pat Donnelly who was in the same class as Bill and at 110.93 took best in class. Now if that sounds all skew-wiff, just bear in mind that you can't be overall and class winner.
The day was finished by six o'clock and, apart from Stan Johnston whose Scimitar (double entered with wife Jacqui) broke a rose joint. This is led to a lack of steering followed by a meeting with the tyre wall just before Clark. Stan's incident was really unfortunate, although thankfully without injury, as he had just finished the car and Jacqui didn't get her ration of runs. I rather fear that this will cost you Stan! Many thanks as always to the officials, both RACMSA and M.G.C.C., marshals, spectator and especially to those grassroots motor sport competitors who help to make this what it is - a breeding ground for champions and a cornerstone of the Scottish and UK motorsport calendar.
If PCTs and Autotests, with their demands on slower speed driving and vehicle handling skills, don't appeal to you but you realise that you can't afford the expense of moving into the racing circles with an approved racing course (and all the other costs involved) in racing, then perhaps it is time to think about thinks like sprints and hillclimbs. "Yes" you need a National B speed licence (not race), an approved helmet and an approved flameproof suit, but that's about it. Entry fees are about half those of a race. You can even do it in your bog-standard Japanese Eurobox, straight out of the showroom.
If I can quote from Ross Finlay's Getting Started in the Royal Scottish Automobile Club's 1997 Motorsport Yearbook: "The great thing to bear in mind about motorsport is that there is far more enjoyment to be had from taking part than from watching other people doing it. Being actively involved at club or national level sets the pulses racing in a way that sitting slumped in front of a television set, following however important a Grand Prix or World Championship rally, cannot possibly equal. Starting at images of David Coulthard racing to victory in the Australian Grand prox, or Colin McRae barrelling over the rough stuff in his way to winning the Safari, is entertaining, of course, but couch potatoes have no personal stake in whether things turn out well for these international stars, or whether their day suddenly goes pear shaped. It is quite a different matter when"..... it is you in the hot seat.
We shall be doing it again next year - pencil Saturday 27 June 1998 in your diaries now. If you want to get a flavour, come along and watch, wander in the paddock, have a go at marshalling, or perhaps even enter. Be a part of the action. You can't smell scorching rubber, Castrol R or adrenaline on the telly. And yes thank you, it was dry.

Back to the News content
---




Made in England