MGF News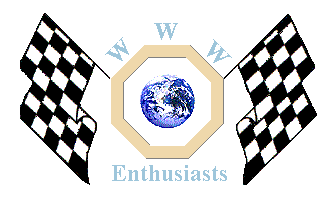 Click here to add your MG News.
10-Sep-97: MG are currently tendering suppliers for roll hoops for fitting to the MGF at the production line. Unless a new design is created, than those currently available, the windstop will not be compatible with the roll hoops. The chosen supplier will be provided with an MGF to roll test for crash protection rating (useful for safety-conscious owners and particularly for motorsport).
10-Sep-97: The MGF trophy series is 98% likely to take place in 1998 in the UK. A proposed grid line up of up to 50 MGF's is expected. Many of these cars will be ex-trophy cars from Japan and France, plus MG test cars. Therefore the cost of purchasing a full race prepared car will be kept to a minimum. This series will offer very close racing at prestige circuits around the country supporting other series like BTCC and also the British Grand Prix. National A Race licences will be required, so this is not a series for novices.
04-Sep-97:MG has been advised that the Alarm and Immobiliser system as fitted to current MGF models has now been approved to Thatcham Category 2 Level. This information has been relayed by Thatcham to all the British insurance companies subscribing to their services. There is a Thatcham help line for MG and Rover customers on 0990 502006.
Rover has claimed an MGF land speed record of 215mph for an MGF driven at the Bonneville Salt Flats in Utah, America, on August 20. Terry Kilbourne, a Californian Land Rover technician, drove the 1.4 litre turbocharged MGF. The record attempt was timed to celebrate the 40th anniversary of Sterling Moss's drive at Bonneville in the MG EX181 on August 23, 1957, when he broke records by reaching 245.64mph.
Charcoal Metallic has now ceased production and a new colour "Amethyst" will be taking its place starting from May 1998.
Flame Red will be changing slightly on the MGF to replicate the world famous Ferrari Red.
The MGF in Brooklands is due to be launched later this year, with a limited production run of 500. This special F will be finished in Brooklands Green with tan leather interior and matching tan hood. Featuring a chrome radiator, side air intake mesh and other minor changes, the MGF in Brooklands will be available with either 1.8i or VVC engine.
MG will possibly be displaying a Coupe version of the MGF at the Motor Show in October to gauge customer reaction.
The Supercharged MGF scheduled for launch in 2 years time will be a very serious MG indeed. The specification modifications have increased dramatically to include suspension, brakes, body work, steering as well as dramatic engine power increase. We are looking forward to its birth...
There is a possibility that power steering will become standard on the MGF 1.8i for next years build. Watch this space.
This news was reproduced from the Trident Garages web site with their kind permission
More on the MGF
MGF Bulletin Board
© Trident Garages Limited, All rights reserved


Back to the News content
---




Made in England