Oselli's 35 years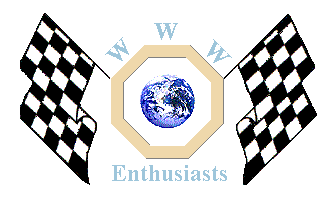 Click here to add your MG News.
---
Extract from November's MGCC publication - Safety Fast
Oselli's 35 Years
by Paddy Willmer
September 2nd last was a special day in the history of Oselli Ltd, as they celebrated the 35th birthday of their establishment that day. A small, select band of M.G. journalist had been invited to the party. And what a splendid party it was! It included a tour of the workshops and a drive in their latest version of the MGB Graduate that they have been producing since 1988. More about that in a minute.
The day started with a drive down to Oxford, via the B645, A45, A43, B643 and A34, where roadworks spoilt an otherwise quick and enjoyable journey. I managed to find Ferry Hinksey Road with only one wrong slot. I was greeted by Geoff Courtney of the PR firm responsible for my invite, David Eales, Oselli's Managing Director, and his assistant Fay Dolan. These two had both worked at Aston Martin before joining Oselli in 1994.
After coffee and a chat I was let loose in the 1997 version of the Graduate. You may recall they introduced this version of the MGB in 1988, with a bored out engine and braking and suspension mods. The first ones used 1950cc engines. This one, which, since this day, I have had the opportunity of a long weekend of testing, had a 1955cc mill which, with the aid of a reprofiled camshaft, heavy duty crankshaft, lightened flywheel, tubular exhaust, flowed and polished unleaded head and a 45DCOE Weber, produces 128bhp and 126 lb/ft of torque. The engine is fully balanced with a remapped, electronic, ignition system. Suspension is modified by the fitting of a Koni telecopic conversion and uprated anti-roll bars. The brakes have grooved discs at the front and machined rear drums with special pads/linings. A sound deadening kit is also a standard fitment. Extras include leather seats, front spoiler, alarms and an uprated ICE system. (A must in my book!).
All this adds up to a super little car to drive. I was on unfamiliar territory, so I was navigated by Robin, a long serving Oselli employee who had helped develop this car from inception.
| | | | |
| --- | --- | --- | --- |
| | The newly improved MGB Graduate from Oselli. | | Under bonnet view, with weber carb and oil catchtank visible. |
He led me out of Oxford back onto the A34 - eastbound - where I quickly found that it had no difficulty with modern traffic, accelerating speedily to what we are allowed to do, plus a little more, to enable comfortable running in the outside lane. There is nothing I hate more about dual carriageway driving than forever pulling out to pass slowly driven cars in the inside lane, it does not impart any sense of smoothness or rhythm into one's driving. We then diverted off the A34 to run on B and C roads back into Oxford. After an initial unfamiliarity with the all synchromesh gearbox, (all my previous MGB drives have been in pre-68 models), I quickly got used to it. Off the A34 suspension and brake mods. quickly became apparent. It rode firmly, but comfortably, and absorbed bumps well and with great stability. The brakes claw your speed down with confidence inspiring ability. The whole car felt at one with you and the road, which is a characteristic of all M.G.s of course, but even better in this case. The dashboard mounted overdrive brought back memories of my 1965 roadster, and made me wonder why we bother with 5-speed gearboxes. The factory came to this conclusion too, as in 1965 they tested a 5-speed MGB box in one of the series of Le Mans Sprites they were racing at the time and quickly discarded this in favour of a close ratio 4-speed.

Anyway I found my way into and through the centre of Oxford and back to the safe clutches of Oselli. A most enjoyable experience of this well sorted car, all the soon over. However I will be bringing you a "living with" report soon.

Back at Oselli's, David took me on a tour of the works. In so far as engines are concerned they seem to do everything in house. This includes reboring, line boring, crank grinding (a fascinating process), and straightening, balancing, valve cutting, and unleaded conversions. There were several customer's engines there, including a WA for crankshaft balancing etc, some XPAGs and several A and B series. David's Aston experience means that they also cater for Aston Martins, and therefore can provide a full aluminium welding and repair service, including ceramic sealing.

Two MGB rebuilds were under way, in Heritage shells with V8 engines! An MGA, Rubber bumperered Midget and a Mk.1 Austin A40 were awaiting more routine works. A very beautiful Venturi GT was on a ramp. This is a French built car, to a very high standard, with a turbocharged Renault V6 engine. Nice, but I would have the graduate, please! After lunch and chat with everyone, including Andrew Roberts and Geoff Bourn, editor of Classic Car Weekly, it was time to go. I have a feeling I may return, but in the meantime thanks to David, Fay and Geoff Courtney, from Media Men Ltd, for making me feel so welcome, and the no reservation loaning out of the MGBGT Graduate. Mrs Robinson would have loved this car! (that does me!).

The cost of this conversion is £4681+ VAT. Sounds a lot, but if you built it straight onto a good shell, or even a new Heritage one, you would end up with a non-depreciating "new" car for considerably less than a very modestly priced Euroblob that loses value instantly and for ever, and with lower running costs. Food for thought as I ponder the future of my BMW!

Back to the News content
---




Made in England