European Event of the Year 1997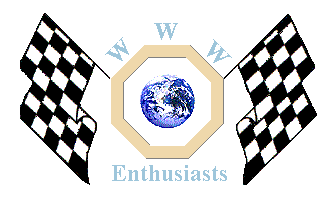 Click here to add your MG News.
---
Extract from December's MGCC publication - Safety Fast
Luxembourg M.G. Car Club 40th Anniversary International Event
(251 M.G.s took part - the right number)
A meeting that combines superb organisation wonderful scenery and fantastic events is what all organisers seek and is precisely what the hard working members of M.G.C.C. Luxembourg achieved at their 40th anniversary meeting. A wonderful welcome was received by all, challenging road rally, hilarious rocker cover race, a four tier M.G. cake the likes of which I have never seen before, barbecues. Lunches, a 4.5 km closed road hill climb, this meeting had it all. Designated the European meeting of the year, the host members rose to this rather lofty title with ease.
Saturday evening when so many well deserved tributes and awards form the participating European M.G. Car Clubs, were handed to Ton Maathius. (The Chairman of the Luxembourg M.G. Car Club). For all the clubs efforts and hard work over the years. John Hale stated that 'it is the cars that get us to events but it is the people who bring us back', never was a statement more true. The whole meeting was an enormous success. It is easy to see why this M.G.C.C club are the current holders of the European Nuffield Trophy.
Linda and Dennis Wharf
| | |
| --- | --- |
| Concours lineup. | Linda & Dennis Wharf. 1st in the concours Midget Class. |
| Y-Type Chairman Paul Rundell 'at ease' while other tour participants visit Bourscheid Castle on the navigation rally prepared by tour organiser Jean-Marie Gillen. | Mr Hosigen on a hill climb. |
| Rocker Cover race finalist. Won by the Humbug of Malcolm Hogg. | An interested public follow the often very tight rocker cover racing. |
Results of the 40 Year Jubilee Meeting of the M.G. Car Club Luxembourg
Rally
1. Karl & Kirsten Langguth
(D)
MGB
2. Roy & Annelies Bosboom
(NL)
MGB
3. Sef & Jeannie Smeets
(NL)
TC
Concours

Prewar
1. Clive Wells
(GB)
J2
2. Theun Hoogmoed
(NL)
J2
3. Arjen van Gelderen
(NL)
F2 - special
SVW
1. Fons van Gerven
(NL)
VA-tourer
2. Lex Stibbe
(NL)
VA-tourer
3. Alain Friser
(L)
VA-tourer
T-Type


1. Hemmo de Groot
(NL)
TA Parkward DH
2. Daniel Ingold
(CH)
TF
3. Lothar Zissel
(D)
TC
Y&Z
1. Roger Righini
(CH)
YA
2. M. Rodriguez
(CH)
YA
3. David Pelham
(GB)
YA
MGA


1. Georges Heisbourg
(L)
MGA 1600
2. Dieter Stark
(D)
MGA 1600
3. Jean Goedert
(L)
MGA 1600
Midget


1. Dennis Wharf
(GB)
MkII
2. Isabella Douw
(L)
MkIII
3. Barbara Bahovec
(L)
MkII
MGB chrome bumper
1. Armand Eisen
(L)
MGB 1963
2. Patrick Lambert
(B)
MGB 1964
3. Jurgen Kuhnle
(D)
MGB 1963
MGB rubber bumper
1. Yvonne Neumann
(L)
MGB 1979
2. Bart Nijman
(NL)
MGB 1976
3. Jaap Hoogvliet
(NL)
MGB 1975
MGC & V8
1. Ed Leysen
(L)
MGBGTV8 1975
2. Fernand Neumann
(L)
MGBGTV8 1975
3. Malcolm Thomas
(GB)
MGBGTV8 1974
Modern
1. Paul Smith
(GB)
MGF
Rocker Cover racers
1. Dick Bronkhorst
(NL)
2. Dieter Stark
(D)
3. Hans Bronkhorst
(NL)
Races
Rocker Covers
1. Malcolm Hogg
(GB)
2. Johan ten Breteler
(NL)
3. Jeannette den Hollander
(NL)
Race Class Hillclimb
1. Michael van Ofen
(D)
MGBGT
2. Frans van Leen
(NL)
MGBGTV8
Fun & Sports Class

1. Edwin Kuiper
(L)
MGA
2. Kay van Ginkel
(NL)
MGB
3. Marcus Brundler
(CH)
MGCGT
Overall awards

Overall winners
1. Bruno & Edith Christen
(CH)
MGA 1600
2. Malcolm Hogg
(GB)
MGB
3. Douglas & Diane Hale
(GB)
MGCGT
Long Distance
1. Terence & Ann McAlea
(Cumbria-GB)
MGB
Bad Luck
1. Raymond Sunier
(CH)
TC-broken crankshaft
---
| | |
| --- | --- |
| | The exclusive cast iron souvernir plaque, symbolising the connections Luxembourg maintains with M.G. Clubs all over Europe. |
| The absolutely magnificent birthday cake by Max Nosbusch, easily serving 500+ gusets. Should be eligible for the world record MG cake. | |
| | |
| --- | --- |
| Marcus Brundler red MGC, Douglas Hale Primrose MGC, Mike Hawke MGF. Getting ready for the hillclimbs. | Carl & Karen Van Hellepottes 1959 MGA Twin Cam. |
| | |
| --- | --- |
| | Jimmy & Brenda Adams 1935 PA. |


J Types, L Types, P Types through to MGFs made this a M.G.C.C. European event for all ages.

Back to the News content
---




Made in England