Y type 50th Anniversary - Tour of Luxembourg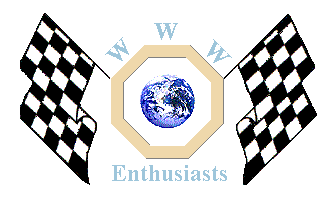 Click here to add your MG News.
---
Extract from December's MGCC publication - Safety Fast
Y - Type 50th Anniversary - Tour of Luxembourg - 1997 by Paul Rundell
Bank Holiday Monday, 25 August, and eleven 'Y's and one MGB GT support car arrived at Dover to catch the Super Seacat ferry to Calais. Crews were Bill and Lesley Atkinson (Kent), Alan Chick and Mary (Wales), Tony Clark and Tonia (Kent), Mervyn and Mary Davies (Shropshire), Richard and Nichole Dick (Warwickshire), Dennis Doubtfire (Surrey), Andrew and Kim Gilham (Hampshire), David and Barbara Hague (Hampshire), Jack and Mollie Murray (Hampshire), David and Kirsty Pelham (Sussex), Paul and Joy Rundell (Hampshire) and Brian Moyse (support car - Surrey).

The weather was atrocious, but spirits and expectations were high. After an uneventful crossing we reached Calais, for a prebooked light lunch. This turned out to be a substantial meal, very enjoyable but taking rather longer than the hour which we had scheduled. As soon as lunch was over, we formed three groups and moved on, destination Loan, 100 km. south-south east of Arras, for a prebooked night stop, using either 'N' or 'D' roads. The drive took longer than we had anticipated, but nightful found us all safe at the Hotel Campanile, though some had taken unplanned routes to get there.

Tuesday dawned much brighter, and we all left Laon together, intending to stay in a loose formation to Virton, where we were to join up with Jean- Marie Gillen, and enthusiastic 'Y' owner (as well as MGC and VA Tourer) who lives in Luxembourg and had bravely volunteered to be our guide and mentor whilst we were in his country. In the event, the lead car and nine others missed a turning, leaving Dennis Doubtfire and Brian Moyse following the planned route. The rest of us had to make a dog-leg to rejoin the proper road, which we accomplished quite quickly, just opposite the Garage de la Gare, Guignicourt, where we stopped for petrol. Whilst refuelling Alan Chick discovered he had problems with a leaking carburettor float and our stay had to be extended, whilst earnest Anglo-French technical discussions sent the mechanics in search of a soldering gun to repair the float and Madam Bridoux, whose family had owned the garage for 55 years, summoned the local newspaper to take photographs and set up a champagne reception in the workshop!! It transpired that she had learnt English to greet the liberating Allied armies in 1944, but fate dictated that the first troops who came to Guignicourt were French/Canadian! However it was to our advantage some 53 years later.

In order to get word to the 2 cars who had gone ahead Jean-Marie, about the delay, 4 cars left first, and the remainder followed some 30 minutes later - rejoining the advanced part at Montmedy, our original planned lunch stop, though we had to forego lunch. We soon met up with Jean-Marie, who then led us into Luxembourg, and on to our hotel at Hoscheid, where we were joined by Chris Backland (Guernsey), and Bert and Maya from Beek (Holland), Victor and Evelyne Rodrigues (Switzerland), all in 'Y's and Rob Silk (Holland) in an MGB GT.

Wednesday and Thursday were spent on both organised and informal excursions exploring the Luxembourg towns, castles and countryside, whilst the indefatigable Jean-Marie also organised a dentists's appointment for one of our group who had dental problems. At dinner on Wednesday evening Jean-Marie presented each crew with a bottle of Luxembourg wine specially labelled for the anniversary, and we in turn presented Jean-Marie with an item of great rarity, a specially engraved Sakaguchi Spanner, made from titanium by Mr. Sakaguchi, a register member from Japan. This spanner is intended to remove hot octagonal radiator-caps.

Friday saw us on a coach trip to Luxembourg city and a guided tour of the cathedral, fortifications and shops, with Jean-Marie and our MGC-owning coach driver acting as guides. Everyone agreed it was a splendid day and on our return to the hotel in the evening, we were joined by Pierre and Carol Debeugny from France, who arrived in their splendid YT.

Saturday saw the start of the 40th anniversary celebration weekend of the Luxembourg M.G. Car Club event which we were joining for the day. After registration at Hosingen, the choice was either, for the more serious, a rally -type route to Wincrange for lunch at the Cultural Centre, or for the others, a gentle self-select. route to the same destination. Lunch was splendidly organised by the local music society(!!) but with 500 or more people participating there was an enormous queue for the food. After lunch the route returned to rally headquarters at Hosigen, where the concours buffs were to prepare their cars, while we were lesser mortals just admired. Early evening was taken up by concours judging and then followed an excellent barbecue meal, with a piece of the most ornate M.G. birthday cake that could ever be imagined, then speeches, rocker cover car races which were keenly contested, and finally a disco far into the night....

Next day, Sunday, we began our journey back to the UK, having to say goodbye to our European friends and also to Chris Backland who had been joined by his wife, Mary, for a trip to Poland. We also left Mervyn and Mary Davies who were going to the Black Forest for an extended holiday in their YT. Jean -Marie, who had looked after us so well, must have breathed a sigh of relief as he returned to his wife Silvie and son Mark, on the way home taking part in the hill climb event in his very fast 'Y'. The UK contingent split into two groups and headed back to Laon. One group paused for lunch in Mouzon, where the customers of the Café Maritime were puzzled to see a Frenchman and an Englishman discussing the menu in German and David Pelham doing currency deals whilst eating his chips. Evening saw us all back at the Campanile in Laon. After dinner in the hotel, several of us took the opportunity to visit the medieval cathedral and town, on the top of the hill above the modern town. One group did the round 5 miles on foot, being urged on by Kirsty Pelham.

Next morning we set off to Calais to catch the evening Seacat sailing, but Alan Chick's carburettor float decided to play up again, so half the group went ahead, whilst 4 Ys and the MGB GT waited for the local Total garage to repair the float again (unfortunately no Champagne this time). When the repair was completed, we said farewell to Brain Moyse in the GT, and the 4 Ys headed for Calais. After a short lunch stop, and a final 70km dash down the auto-route to pick up this time, we all drove straight into the Hoverport and directly onto the Seacat, where we rejoined the others who had paused to visit a hypermarket on their way home.

Now it's all over, what remains in the memory? First, the friendliness and hospitality of the people of France and Luxembourg, especially Jean-Marie Gillen and Ton and Fredry maathuis of Luxembourg Car Club. Second, the pleasure of sharing the holiday with all the 'Y' owners both from the Continent and UK. Third, our tireless support driver, Brian Moyse, who did so much to facilitate the tour and who always seemed to be there when needed. And finally, the enduring and endearing appeal of the Y - Type - the group of 11 cars, sharing a total age of more than 450 years, proved extremely reliable and found us friends wherever we went. We look forward to our Diamond Jubilee with anticipation!!

Back to the News content
---




Made in England