Press Release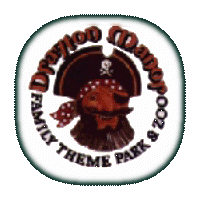 The Drayton Manor Park M G Metro Cup
-PRESS RELEASE-
TIFF NEEDELL JOINS METRO CUP
Tiff Needell from the BBC TV Programme, Top Gear, will join the regular drivers of the Drayton Manor Park MG Metro Cup to compete in round six of the series. Tiff will drive a Class A, Standard M G Metro in the Championships round at Silverstone, the MGCC International meeting on June 20th 1998. The event will be filmed for a future feature on the programme.
Class A is currently led by Mark Bellamy, in his second year of racing, who took his first class win at this meeting in 1997. Trailing him by fifteen point is John Retchless, another newcomer who has quickly taken to the Metro. John has brought home a class win at the three rounds he has contested this year.
In the modified Class B, Bob Welch heads the points table from Glenn Bowker, both are former Class A champions. The racing here has been very close and these two will always entertain. Class C for MG Metro Turbos originally used in the Metro Challenge has been the closet fought over the first half of the season, with David Javes holding a two point lead over Rupert Lloyd. Chris Hughes, who won the class in 1997 will be one to watch however as he is always quick at Silverstone.
Alison Grooms. Press Officer.
Brierlow Grange, Ashbourne Road, Buxton, Derbyshire. SK17 9PZ.
Tel: 01298 79413 - Mob: 07970 927065
In association with The M G Car Club Limited

Back to the News content
---




Made in England