MG Drivers Club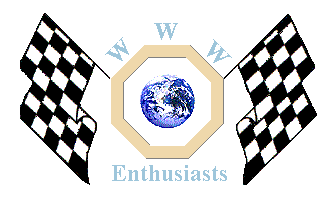 Click here to add your MG News.
---
Moss Goes Full Circle
The "Log Book" had an opportunity recently for a most pleasant chat with Giles Kenyon the Wholesale Manager for Moss Motors USA about all things MG. If you follow the classic car news from Europe you will remember that Moss International, the Uk's largest supplier of parts for classic British sports cars, went into receivership (Chapter 11 bankruptcy protection in American English) in January. Moss International, at that time, had no connection to Moss Motors USA ( other than paying a royalty to use the Moss name). Mr Kenyon told the "Log Book" that Moss here in North America has repurchased Moss International and renamed it Moss Europe, a name used during Moss Motors USA's previous period of ownership of the British firm from 1989 to the mid '90's.

A management group from Moss USA was sent to the UK to help with the reorganisation of the firm and were quickly nickname the "Californian Commanders" by the Brits. Among the folks from Goleta, CA who spent long weeks in the UK, during the spring, were Glen Adams and Rob Goldman, co owners of Moss USA. New computer systems are on the design board and over $3 million dollars in new parts orders have been placed with suppliers. Large numbers of cargo containers are weekly flowing both ways across the Atlantic to exchange items manufactured to original spec for MG, Triumph, Austin Healey, and Mini Owners on both side of the "pond".

Neil Aldred and Peter Buckles have rejoined the reborn Moss Europe as partners to the business. More items will be manufactured by Moss Europe for its customer base, and that in North America, including an expansion in the trim and metal work area. One of the six Moss International branches in the UK has been closed ( the one in Birmingham) and a massive discount program on 4,000 items has been inaugurated throughout the summer months. Because of the new partnership between Moss Motors USA and Moss Europe great economics of scale and joint stock policies will hopefully be achieved. These savings will be passed on to customers on both sides of the Atlantic. Looks like this will be good news indeed for all classic British car enthusiasts, served by Moss.

Other articles from this issue: MG Drivers Club, serving all North American MG Drivers.

Back to the News content
---




Made in England