Press Release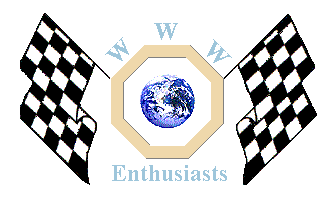 Click here to add your MG News.
---
30th January 2001

ADVANCE BRIEFING ON NEW MG SPORTS SALOON RANGES
MG Rover Group has taken the unusual step of releasing advance information on no less than three important new MG model ranges due for launch in the autumn of 2001. Each range is currently identified only by its internal project code – 'X10', 'X20' and 'X30'.
Based on the Group's current excellent platforms, these new 'X-rated' MG models have been engineered and styled to achieve a radically different driving experience and image. As MG Rover's director of product development, Rob Oldaker summed up: "These are uncompromising driver's cars. They have taut handling and steering. They sit low and ride firmly. Uprated brakes can shrug off the hardest driving. Short-throw gear levers give snappy changes. Throttle response is sharp. There are tuned induction and exhaust systems to optimise power and give all the right sound effects. The seats locate you securely against higher cornering forces."
The roots of the MG saloon programme actually pre-date the formation of MG Rover Group to the early summer of 2000. The enthusiasm for sporting cars was latent in the product development areas, and considerable exploratory work was done in this direction during the BMW Group era. Therefore a sound development base already existed, allowing a really fast start. This has resulted in MG Rover Group announcing a wholehearted development of a range of sports saloons under the MG brand.

PROJECT 'X10'
Heading up the new MG saloon range, the X10 models bring a new sporting aura to the compact executive car sector. The entry model will feature an uprated version of the 2.5-litre KV6 quad-cam alloy engine, developing 195PS.
All the chassis elements which influence handling qualities have been radically changed; from subframe mounts, through springs and dampers, to suspension bushes and anti-roll bars – all have been firmed up, in some cases with rate increases approaching 100%.
Unique MG-style multi-spoke 18-inch diameter alloy wheels combine with lowered suspension to really fill the wheel arches and give a road-hugging stance. Exploiting that extra wheel space at the front, are massive 325mm diameter front brake discs, backed by uprated hydraulic and ABS systems. A higher-geared steering rack with revised power valving sharpens steering response and feel.
Working in conjunction with a rear deck spoiler, the new, deep front air-dam enhances the aerodynamics of the car with reduced lift, while also handling increased cooling air intake. MG external style cues include a body-colour MG radiator grille, with bright stone-guard mesh matching that in the large lower air intake, and black cappings around all the glass areas. The sports exhaust tailpipes, housed within a heat shield, fit into the rear bumper for good ground clearance plus a racy look.
Inside the X10, there are specially-developed sports front seats, carefully shaped to give first class support and location – essential given the exceptional cornering prowess of the car. MG style interior trim uses a new 'technical' finish for the main fascia and console cladding, plus special trim fabrics and a sports steering wheel with a thicker rim. Unique MG style instrumentation is fitted. A sports gearshift linkage for the Getrag 5-speed manual gearbox provides crisp, short throws between ratios.
An additional variant features a special 160PS version of the KV6 engine, with a similar chassis and styling package and will provide a competitive entry priced model.
The core model will feature a 260PS V8 engine and for the 'Ultimate' derivative of the X10, a radically re-engineered car is being developed, with a potential 'ground-shaking' 375PS.
PROJECT X20
To be built in 4-door Saloon and 5-door hatchback forms according to market requirements, the X20 is tipped to be the dark horse of the new MG range. Its core version has the full 2.5-litre KV6 engine and manual transmission, producing 177PS for exceptional performance in this compact vehicle. In-depth MG chassis engineering has taken place here again, with 17-inch wheels, uprated suspension, brakes and steering to transform the driving feel. Exterior style is in the same idiom as the X10, with body-coloured MG grille, bright mesh air intakes and black or body colour features rather than brightwork.
Wind-tunnel work on the X20's aerodynamics has produced a package of front and rear spoilers, plus side skirts, to minimise aero drag and lift. The rear spoiler for the saloon version is a bold, high-mounted plane type, to achieve maximum efficiency. The sports exhaust tailpipes, housed within a heat shield, fit into the rear bumper for good ground clearance plus a racy look. The interior has a similar treatment to that of X10, with special sports front seats, steering wheel, instrumentation and gearshift.
A version of the X20 will be MG's entry into the British TOCA Tour race series, and the competition design and engineering that is going into this exercise will form the basis of the 'Ultimate' road car version of the X20.
More accessible versions of the X20 will combine the MG style and chassis treatment with 1.6-litre and 1.8-litre K Series engines, and to compete in the growing 'performance diesel' sector, a 2.0-litre turbo diesel unit.
PROJECT X30
The X30 is a particularly attractive small 'hot hatch', to be built in 3- and 5-door forms. Powering the core version with considerable verve is the 160PS, 1.8-litre VVC engine, also used to power the new MGF Trophy 160 SE model.
Consistent with the other 'X' project cars, the chassis is uprated, including 17-inch wheels, powerful braking systems and improved steering. Aerodynamic tuning work has yielded new front and rear spoilers, the rear one being rakishly mounted above
and behind the existing rear 'hood' spoiler. At the front is a neat interpretation of the body-coloured MG grille with bright mesh intakes. The sports exhaust tailpipes, housed within a heat shield, fit into the rear bumper for good ground clearance plus a racy look. X30 has its own type of form-hugging sports front seats, plus the definitive MG interior style cues in trim, instrumentation and controls.
X30 'Ultimate' will have an important role in building MG's motorsport presence. It will be based on the works rally car specification, offering extra power and lower weight, and will be moderately priced to encourage its use in competition by privateer entrants. Other owners may simply enjoy it as a stimulating road car.
Enjoyment on a budget will be offered by the lower-cost X30 models, to be made available with 1.4-litre and 1.8-litre K Series engines or the 2.0-litre turbo-diesel. These will enable enthusiasts to join the MG 'club' from as little as £10,000 in the UK.
Fuller details of all these exciting new MG saloons will be made available closer to their respective launches.
Issued by MG Rover Group Communications

Further information on the MG Saloon range will be available shortly

Back to the News content
---




Made in England