March Newsletter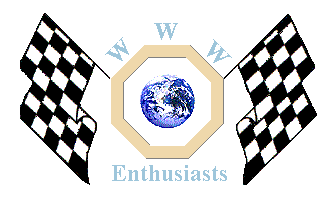 Click here to add your MG News.
---
19th March 2001

University Motors March Newsletter
University Motors are pleased to announce that the owners, John Twist and Caroline Robinson, have been awarded the "Maintaining the Breed - 2000" Award by the Chicagoland MG Club. The awards were presented by Drs Jake and Ann Snyder to John and Caroline at the conclusion of the 2001 Technical Seminars. The award is presented annually to that (or those) member(s) who has worked most diligently to "maintain the breed."

The Year 2002 Technical Seminars, the 19th in a Series, will include the two day rebuild of an XPAG engine. The dates are: XPAG Engine Rebuild (view), Mon-Tue, 4-5 Feb; Gearbox Rebuild (yours) for T type and 3 Synchro, Wed-Thu, 6-7 Feb; Gearbox Rebuild (yours) for 4 Synchro, Mon-Tue, 11-12 Feb; Mechanical Seminar (T-A-B-C-Midget), an intense three day weekend!, Fri-Sat-Sun, 15-17 Feb; Carb & Dist Rebuild (yours), Mon-Tue, 18-19 Feb; and the MGB Restoration Seminar, an intense three day weekend, Fri-Sat-Sun, 22-24 Feb. Weekend courses include a banquet! Details from University Motors!

MG Classics of Jacksonville, sponsoring GOF South 2002 in St Augustine, Florida, on 20-22 April, have invited John and Caroline as their featured guest. John will perform his "Rolling Technical Seminar" on Saturday. MGs from pre-war to the latest MGBs are expected to participate. John and Caroline are excited at the prospect of meeting friends and customers from Florida. Information is available from Wayne Snook, Orange Park, Florida, 904 264-3154.

Back to the News content
---




Made in England