Le Mans 16/17 June 2001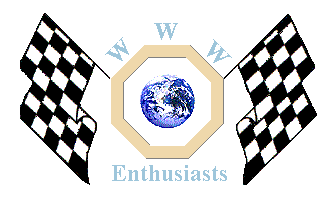 Click here to add your MG News.
---
14th June 2001

'VIRGIN' LE MANS DRIVERS CONFESS ABOUT LIFE BEHIND THE WHEEL
Jonny Kane, Kevin McGarrity and Warren Hughes are Le Mans 'virgins' ­ first time drivers of the 24-hour endurance race. Behind the wheel of the MG Lola EX257 sports car at Le Mans, they tell their story.

Jonny Kane is a young driver with enormous potential ­ he has swept the board of virtually every championship in every formula he has entered.



Kevin McGarrity is a dynamic young driver who has graduated through the ranks of karting and Formula Ford into Formula 3000 where he has continued to show his huge potential.



Warren Hughes was the runaway winner of the MGF Cup Championship in 1999 and can list Formula One and BTCC test driving among his achievements to date.

Q: What's the driving force behind your career in motorsports?
Jonny: It's a man against machine feeling I have always had. You're the only person controlling a car tearing away at 200 miles an hour. Accelerating at five times that of a normal car, it's a total buzz.
Kevin: Going with my father and uncle to race circuits when I was young built up a buzz within me for motorsport. Now, it's totally addictive. From the very first time I drove a sports car, I was desperate to get back into the driver's seat.
Warren: I didn't find motorsport, it found me. When I was younger, I was surrounded by pictures and books in my family home and became inspired by the flamboyant motorsport characters James Hunt and Nikki Lauda. In fact, I've based my helmet design on Nikki Lauda's.
Q: How did you become a team driver for the MG Lola team?
Jonny: After driving in the US for the past two years, I felt I wanted to be part of something British. I had a fairly rigorous interview, but felt more than qualified for the job. Not many British drivers have won as many championships as I have.
Kevin: My debut at Le Mans with the return of MG will be fantastic and I am so proud that I was approached to participate in the programme. I just can't wait to drive down the most famous straight in the world, the Mulsanne Straight.
Warren: I came into the project late in the day, but as soon as I spoke to MG and Martin Birrane, they appeared interested and invited me to meet with the others on the team.
Q: How will you perform your best at Le Mans 2001?
Jonny: When I'm in the car, it's work and it's serious. You're under scrutiny from MG and Lola ­ the people who make the decisions, journalists and spectators. I try to drive quickly and not make any mistakes. I've got to be in a world of my own. It's easy to get worked up over things you have no control over. My wife says I'm a bit vague, but I think it's an advantage ­ I can concentrate on my driving and focus on what's critical.
Kevin: I switch off from everything, conserve energy and keep my mind focused on the race ahead. It's also handy that I can work under pressure.
Warren: I like pressure situations, they lift me to a higher level and for bigger projects like Le Mans, I lift my game accordingly. I'm focused on knowing the track inside out and I'm sure my notes will help me do this.
Q: Lastly, how do you think the team will perform at Le Mans 2001?
Jonny: I think we've got a real chance to perform well in our class (LMP675), as the car is damn fast. But Le Mans is an endurance race and anything can happen.
Kevin: It's hard to predict how well we will go. The car showed speed at all of the tests ­ we should be at the front of the grid if everything goes well.
Warren: Driving and competing at night is something I've never done before, but with a fitness advisor, masseur and nutritionist on hand, I'll be getting the guidance we need to perform well. I'll just have to keep eating those carrot sandwiches!
Issued by MG Rover Group Communications
| | | | |
| --- | --- | --- | --- |
| Car No. 33 Drivers | Mark Blundell | Julian Bailey | Kevin McGarrity |
| Car No. 34 Drivers | Anthony Reid | Warren Hughes | Jonny Kane |

More on X-Power

Back to the News content
---




Made in England