New Cars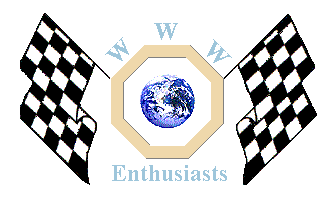 Click here to add your MG News.
---
11th September 2001

NEW MG LUXURY HIGH PERFORMANCE SPORTS CAR
MG Rover Group today (September 11) unveiled for the first time, at the 2001 Frankfurt Motor Show, its stunning new luxury high performance sports Coupe – the MG X80. The MG, presently codenamed X80, is set to challenge the established world sports car market, with a dynamic technical specification, and high performance characteristics. Indicative UK prices start from under £50,000.
Styled by MG Rover's world renowned design director Peter Stevens, the MG X80 benefits from a high-technology super-formed aluminium body, mounted to a steel box section chassis. X80's outstanding chassis set-up and engineering specification have evolved from the Qvale Mangusta, acquired by the company in June 2001.
MG X80 has independent wishbone suspension, and a front engine / rear-wheel drive layout producing a perfect handling balance. Advanced braking systems harness the variety of power outputs available – from 260 to 385 bhp (SAE) produced from 4.6-litre V8 engines.
The MG X80 2+2 seater Coupe will be launched in summer 2002 giving the MG brand a world class product in the high performance luxury sports car sector. It will be joined by a roadster version in 2003, both available with manual or automatic transmissions.
Potential features include Electronic Traction Control, limited slip differential, ABS braking, 18" alloy wheels, air conditioning and a six-speaker in-car entertainment system with radio/cassette and CD Autochanger. Electric powered items include power windows, door mirrors, driver's seat adjustment and a luxurious leather interior.
The X80 sports car is positioned above the popular MGF roadster, the new MG sports saloons (MG ZR, MG ZS and MG ZT) and ZT-T sports-wagon that have recently been introduced Europe-wide.
Rob Oldaker, product development director commented: "MG X80 is a highly attractive proposition and a true flagship for the exciting MG product range. X80 will drive with all the vigour that its appearance implies and with an excitement that will enthral its occupants. MG is recognised throughout the world as the definitive affordable sports car brand and with the MG X80, we now have another thoroughbred in our stable."
MG X80 will be launched in summer 2002, competing with established sports cars like the Porsche 911, Maserati 3200GT and Jaguar XK8.
At the 2001 Frankfurt Motor Show, MG also unveiled the MG ZT XPower 385 – a high performance sports saloon – details are available in a separate release.
REVEAL SPEECH - Frankfurt - September 11th 2001
Good afternoon ladies and gentlemen and can I say how significant today is for us at MG Rover – and as we know, playing away in Germany has recently been very successful for British brands!!.
But seriously though, since our last international press conference at a major motor show, at Geneva in February, we have continued to deliver as a company on our business plan and commitments.
Strategically, the acquisition of the Longbridge powertrain business from BMW at the end of May this year was another milestone on our road to success. And I think some of you were probably taken a little aback when we announced the purchase of a second company in June with our agreement to buy the Italian subsidiary of the Qvale Automotive Group. This again was a strategic move to ensure we had the best possible platform to develop our luxury performance sports car, code named MGX80.
And our presence here today emphasises the strategic importance we attach to the German car market and our plans to rebuild and develop the Rover and MG brands and our distribution network in this vital European market. As many of you know, we don't attend all motor shows 'just to follow the crowd', but we do see some real tangible business benefits in showcasing our products here today and, just as in Geneva in February, we have more to show you than many would have predicted.
Let us start with the Rover brand, and the Frankfurt IAA marks the first time the new Rover 75 Tourer has been at a major show in Germany. This is particularly important to us as it's the first Rover estate in the compact executive market. This sector accounts for over 700,000 sales across Europe each year and within that number Germany accounts for over 300,000 of these.
The 75 Tourer has been very well received by the international motoring journalists that have driven it and I am delighted that its here today given that it is the very first new car to be launched by the new MG Rover Group.
The Rover brand will remain the volume brand for our group and will account for the dominant share of our sales and production over the next 5 years. The Rover 25 and 45 have been well received since they were launched in Europe in the spring of 2000, which for obvious reasons was perhaps not the ideal time for the new models to appear. But once we had bought the company we repositioned and relaunched them and we will continue to develop these important cars. In particular, our best selling car the Rover 25 is now the largest car in the small car sector and has engines from 1.1-litre to 1.8 plus a 2.0-litre turbo-diesel. Today, we showcase the Rover 25 "Monogram" concept, which incidentally will also be offered on all Rover models and on MG's as well. This will allow buyers to personalise their car in a wide variety of ways with an infinite combination of exterior colour, interior trims and technical components.
Turning now to the MG brand, I remember a few people were rather in disbelief when I announced in January of this year that we would be introducing a complete range of MG saloons, including a rear wheel drive V8 engined car. Not only have we developed and recently launched 3 new MG sporting saloons and an MG sports wagon, but today I can reveal to you for the first time as part of the MG ZT line-up, the XPower 385 that IS rear wheel drive, DOES have a 4.6 litre V8 engine producing 385 PS and WILL be on sale next summer. This is the road going development of the ZT Extreme, and with a price of under £40,000 it will deliver the power for money promise of the MG brand. This car will propel you to 100 kph in less than 5 seconds, onto 160 kph in under 11 seconds and will reach 282 kph where it is legal. And yes, there will be a ZT-T version. Ladies and gentlemen- the top of our MG ZT range, the XPower 385.
(CAR IS REVEALED FROM UNDER A UNION JACK)
However our commitment to the development of the MG brand does not stop there and as you can see we also have the MGF XPower 500 on the stand today, following its debut at Le Mans in June. We believe sports roadsters and coupes are at the heart of any great sporting brand and the MGF remains the epitome of the accessible sports car. But we have always felt that to be a global sporting brand MG should also have an icon product at the top of the family tree. By acquiring the Italian subsidiary of Qvale we have been able to use the excellent chassis and powertrain of their sports car project in our
MG X80. Peter Stevens our Design Director, and his team, have been working flat out on this project since June and today I am delighted to reveal for the first time anywhere in the world the MG X80 2+2 Coupe. It will be on sale next summer and will be joined by a roadster in 2003. We will offer a variety of power outputs from 260 to 385Ps produced from 4.6-litre V8 engines. And again the MG promise of more power for the pound, or should I say more excitement for the Euro, will be there.
Ladies and gentlemen - the MG X80 Coupe

Back to the News content
---




Made in England