MG ZR 160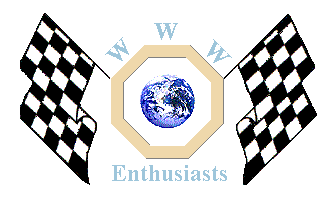 Click here to add your MG News.
---
15th November 2001

MG ZR SHINES AT ESTORIL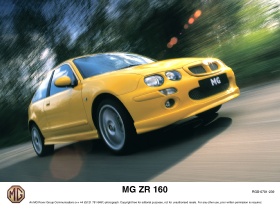 The MG ZR160 was one of the vehicles to take part in a motor sport festival at the Estoril Racing Circuit in Portugal last weekend. Behind the wheel were XPOWER drivers Warren Hughes, Jonny Kane and Anthony Reid who lined up for a 500km multi-make race against 41 other competitors which included other marques such as Porsche, Mazda, Renault, Hyundai and Toyota. While all of these vehicles were race prepared the MG ZR was a standard road-going vehicle with less than 150km on the clock.
The endurance race started on Sunday and with Jonny Kane in charge, the car gained a few places and expectations began to rise. Anthony Reid followed, improving on the lap times, before Warren Hughes took over. A second outing followed for all drivers before Anthony completed the final laps taking the MG ZR up to the end, finishing 16th overall, leaving behind more then half of the contenders.
At the end of the race, all three drivers were very happy with the performance of the road-going MG ZR160 and unanimous with their praise for the car. Warren Hughes said: "All sorts of saloons were out there but, they were all 'race cars' – we were in the only road car and weren't on slick tyres, so to finish 16th out of 42 entries is an amazing result. This is a great tribute to the car, its chassis, engine and especially reliability as we were one of the few not to experience reliability problems."
The weekend was seen as an important testing session in preparation for the Portuguese MG ZR160 Trophy competition that will take place during 2002. It was also an ideal opportunity to support the new MG saloons launch in the Portuguese market.
Issued by MG Rover Group Communications

Back to the News content
---




Made in England