Award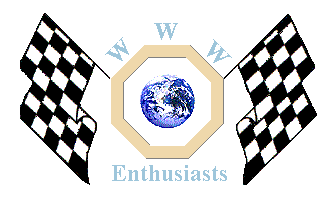 Click here to add your MG News.
---
21st November 2001

BOARD DIRECTOR OF MG ROVER GROUP IS VOTED ENGINEER OF THE YEAR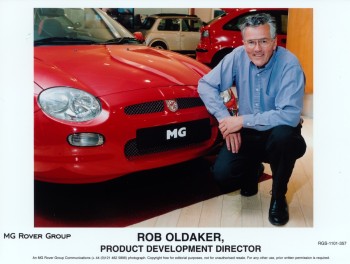 Rob Oldaker, product development director of MG Rover Group and managing director of MG Sport & Racing has been awarded with the title of "Engineer of the Year" by the prestigious motoring magazine Autocar.
Based at the Groupís international headquarters in Birmingham, Rob has led the development of many vehicles including: a new range of high performance MG saloons, Rover 75 Tourer and MG ZT-T sportswagon. As an accomplished racer, Rob also heads the MG Sport & Racing division. It has been under his guidance that the race prepared MG ZS entered in the TOCA series achieved first position in what was only its third outing.
In giving the award to Rob, Autocar stated that they were amazed at the level of progress that has been made in the last 12 months and were looking forward to testing the new product due in 2002.
Having graduated in mechanical engineering, Rob held a number of senior positions in British Leyland, Austin Rover Group and Rover Group. In 1993 he joined Cosworth Engineering and was soon appointed to the positions of managing director and president of Cosworth Intelligent Controls Inc. He then took up a senior appointment at Rolls Royce/Bentley where he was quickly promoted to director of engineering operations. Following the formation of MG Rover Group Ltd in May 2000, Rob accepted the task of heading up the ambitious new product development programme and the companyís entrance into motorsport.
Accepting the award on behalf of MG Rover Group Ltd, Rob Oldaker commented: "This is a tribute to the whole company and in particular to the expertise of the product development area who have engineered such fine cars in a remarkably short space of time."
MG Rover Group Ltd were also nominated for the "Manufacturer of the Year Award".
Issued by MG Rover Group Communications

More on XPower

Back to the News content
---




Made in England