Stafford Vehicle Components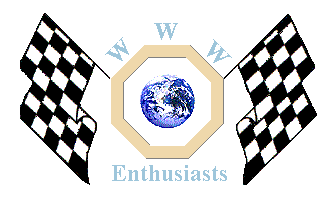 Click here to add your MG News.
---
5th February 2002

Steve Taylor takes over established company
"A. Stafford Vehicle Components is a well respected name to classic car enthusiasts and Tony & Edna Stafford are well known figures at most shows. Tony started trading over twenty years ago and has developed a range of own products, the best known being 7" and 5 3/4" freestanding headlights. A couple of years ago Tony felt the time was right to slow down a bit. His concern was that the company kept running in the same efficient and friendly way that his customers had come to expect and trust. Having been approached by several people, he met Steve Taylor a fellow MG enthusiast. After lengthy discussions Steve took over the company, although Tony is still on hand as a consultant so that his wealth of knowledge is still 'on-tap'. It was April 2001 that Stafford Vehicle Components Limited started trading, and so smoothly has the transitional period been, that hardly anyone has noticed a change, (though the Stafford's are missed at shows) and although the name had slightly changed and some of the personnel are different, things are still run to the same winning formula.

This year sees the product range extended and some new tooling for the in-house parts is about to come on stream, and some items that were chrome-on-steel will now be chrome-on-brass. Stay tuned to for all the latest announcements on Steve's products.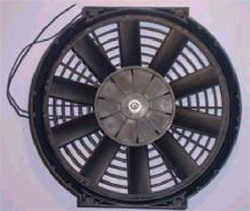 SVC have a 'Spring Sale' offer on 9" & 10" cooling fans, and following a bulk purchase the 9" are now available at just £35 each instead of £50 and the 10" at just £38 each instead of £52 and we suggest you visit www.s-v-c.co.uk for more info or call 01827 677 14
Finally all that remains, now that SVC are in safe hands is to wish Tony & Edna, two of the nicest people you could wish to meet, a long & happy retirement."
Stafford Vehicle Components Ltd
53, Kepler, Lichfield Road Industrial Estate,
Tamworth, Staffs. B79 7SF
Tel: 01827 67714
Fax: 01827 60251
Email: <info@s-v-c.co.uk>


Back to the News content
---




Made in England