ZT and ZT-T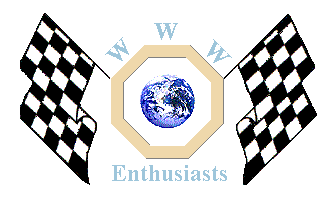 Click here to add your MG News.
---
18th July 2002
BROADER APPEAL FOR MG ZT AND ZT-T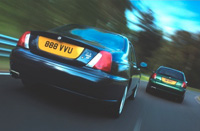 MG announce today (July 18) a number of actions planned for the popular MG ZT and ZT-T models to further enhance appeal – the availability of a common rail diesel engine, standard fitment of a slightly more pliant suspension set-up, a sports suspension option, the introduction of an integral bootlid lip spoiler and a wider choice from the Monogram programme. The pliant suspension and Monogram enhancements are available with immediate effect, the diesel engine from mid August and the lip spoiler from the end of August.
MG ZT and ZT-T New Diesel Engine
To capitalise on the growing diesel market aided by lower CO2 ratings, the availability of a diesel engine will be introduced to the MG ZT and ZT-T ranges from mid August. The 2.0 litre engine uses the very latest common rail diesel technology, allowing finer atomisation resulting in more efficient combustion.
Appealing to the sports orientated motorist who requires high levels of fuel economy, the MG ZT/ZT-T diesels will enjoy extremely competitive levels of performance. The saloon is capable of 0-60mph in 11.0 secs, 30-50mph (4th gear) in 8.1 seconds and a top speed of 120mph. In terms of economy the ZT has an official Combined figure of 48.8mpg.
Details of the MG ZT and MG ZT-T diesel line-up, CO2 ratings and "on the road prices" are contained on the attachment.
MG ZT and ZT-T Sports Suspension
The current MG ZT and ZT-T suspension dynamics have been widely praised by sports car enthusiasts and journalists for their set up and responsive handling. In
order to further broaden the appeal of these vehicles to an even wider audience, a suspension set up with a slightly more pliant feel and an emphasis towards ride comfort will be introduced.
This is of particular importance amongst our key target markets of high mileage business users. The new MG suspension differs through a modification to the front and rear spring and damper assemblies. This suspension will still provide an exceptionally agile feel but with greater occupant comfort.
As there is anticipation that the newly developed suspension set up will prove very popular, it will be the standard condition on all MG ZT and ZT-Ts. The MG Sports Suspension set up will undoubtedly be favoured by performance driving enthusiasts and available as an option, priced at £175.
New ZT Saloon Bootlid Lip Spoiler
A new bootlid lip spoiler will now become standard fit on all entry level ZTs from August production. The new bootlid lip spoiler reduces rear lift by 40% and is almost comparable in performance to the 'wing' spoiler.
The current 'wing' spoiler will remain an integral part of the 'Plus Pack' and a £275 option for customers that wish to trade up from the new spoiler to the 'wing' spoiler on any entry level ZT. Conversely, for plus pack customers who prefer the smaller lip spoiler, this will be available as a no cost option.
Effectively all MG ZTs are now fitted with either spoiler, depending on customer preference.
Monogram Programme for Individuality
The Monogram programme is being offered to customers of new MG and Rover cars to meet a desire for individuality. It consists of a range of paint finish and trim combinations as well as technology features.
Twenty exclusive new colours are available to all new MG and Rover customers. They include the latest Chromactive, Kinetic and Supertallic paint finishes that give a dramatic colour shift even in low light conditions. Interiors can be trimmed in a wide selection of quality materials that include 'Personal Line' leather trim, Oxford Leather and Alcantara, in a spectrum of colours.
The Monogram initiative also extends to additional factory fitted options. Becker Pro Navigation and roof mounted DVD players are just a sample of the additions available for customers to individualise their cars.
MG ZT & MG ZT-T Diesel

CO2

OTR Price

g/km

£

MG ZT CDTi

163

£18,795.00

MG ZT CDTi Sports Auto

190

£20,025.00

MG ZT+ CDTi

163

£19,405.00

MG ZT+ CDTi Sports Auto

190

£20,635.00

MG ZT-T CDTi

163

£19,760.00

MG ZT-T CDTi Sports Auto

190

£20,990.00

MG ZT-T+ CDTi

163

£20,370.00

MG ZT-T+ CDTi Sports Auto

190

£21,600.00
Issued by MG Rover Group Communications

Back to the News content
---




Made in England