Awards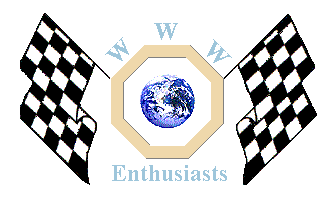 Click here to add your MG News.
---
20th November 2002
MG ROVER GROUP SCOOP AUTOCAR'S ANNUAL AWARDS
The Autocar 2002 Awards Ceremony held today in Battersea, London, saw MG Rover Group receive the Autocar award for Outstanding Achievement and Peter Stevens the Autocar Designer of the Year.
Commenting on the achievement Autocar Editor Steve Fowler said: "When MG Rover Group is not signing joint ventures with companies in emerging markets, it is unveiling new models at a rate that has astounded industry pundits and customers alike. It took the new team less than a year to launch the Rover 75 Tourer, followed soon after with the MG ZR, ZS and ZT saloons and the face lifted TF sports car. These have already been responsible for turning the Company's fortunes around, swelling UK sales by 2.5% year-on-year and revamping the Company's image as a producer of fast, exciting and desirable cars."
Kevin Howe, chief executive MG Rover Group, said: "We're delighted to have won two prestigious Autocar awards today. It demonstrates the talent of our British Company amongst some formidable automotive industry giants and our ability to make an impression has been recognised."
Peter Stevens – Autocar Designer of the Year
Autocar commented: "Peter has shaped MGs for Le Mans, produced a corporate look for MG's saloon cars and his current piece de resistance is the MG XPower SV, combining TVR muscle with Porsche quality."
Peter Stevens, product design director MG Rover Group, said: "I am flattered. We've had a brilliant year with new cars in the form of the MG TF, the Rover TCV and recently the extreme MG XPower SV sports car. With the challenges that designers face becoming ever more complex, I am delighted to receive the award on behalf of my whole design team. I feel we all have a clear understanding of our design direction for the future and it is great that this vision is shared by such an influential magazine as Autocar."
Issued by MG Rover Group Communications

MG XPower

Back to the News content
---




Made in England