Motorsport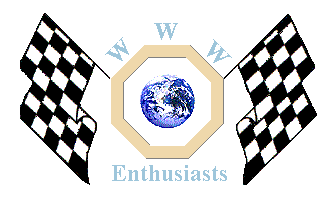 Click here to add your MG News.
---
22nd April 2003
RACE RESULTS MG WORKS ENTRY ­ MG ZS EX261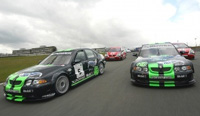 Green Flag MSA British Touring Car Championship
Rounds 1 & 2 Mondello Park
The MG ZS's, which have been seriously worrying the competition in recent testing, were fitted with new engines for the opening rounds at Mondello Park, which provided a series of highs and lows.

Sprint Race
Weather/Track: Raining / Wet
| | | |
| --- | --- | --- |
| Car no. 4 | Anthony Reid | Position: D.N.F |
| Car no. 6 | Warren Hughes | Position: 4th |
| Car no. 5 | Colin Turkington | Position: D.N.F |
Mondello Park was always going to be an action packed opener to the 2003 BTCC and it didn't let us down with incidents on and off the circuit. As the weather conditions changed during the first few laps of the race so did the tyres, from slicks to wets. Some gambling took place as to when the tyre changes should be made with Anthony Reid chasing Yvan Muller at the front of the pack. The track conditions worsened with the safety car deployed three times during the race and only ten cars completing the entire outing.
The best result for MG came from Warren Hughes, who from 6th on the grid claimed 4th having narrowly missing out on a podium finish. Warren was running in third right up until Turn 7 on the last lap when Alan Morrison managed to squeeze by.
Commenting on the difficult conditions Warren said: "I'm relieved that the race is over as the conditions are diabolical. I did everything I could to avoid going off. You really can't drive the car aggressively in these conditions and you end up tip-toeing around. It was a very difficult race and I'm just really pleased we got something from it but disappointed to loose third on the final lap."
It was not such a good start for Anthony Reid and local driver Colin Turkington. Anthony was in the front-runners for the majority of the race and looking good for an MG podium. On lap 21 difficult conditions caught him out at Hewlett Packard corner and sent him into the gravel. He managed to keep the car running but was forced to retire later. Anthony said: "The car was great and very strong, particularly on slicks. As the track got wetter we stopped a couple of times to change tyres. I was in a group going down to the first corner and I locked up on the front wheels as I was being pushed to the outside and I was off into the gravel."
After the food poisoning incident of last year Colin was once again destined not to take his place on the starting grid due to problems with the new engine.
Feature Race
Weather/Track: Changeable
| | | |
| --- | --- | --- |
| Car no. 4 | Anthony Reid | Position: D.N.F |
| Car no. 6 | Warren Hughes | Position: D.N.F |
| Car no. 5 | Colin Turkington | Position: D.N.F |
The second race of the day proved to be a major disappointment for the MG team. Colin Turkington failed to start the race following problems with his new engine. Colin commented: "After what was a disappointing event last year I was hoping for better things. But I know that things can only get better so I'll put this weekend behind me and look forward to Brands Hatch." Anthony Reid also experienced similar engine problems retiring on lap seven from, what seemed to be, a strong fourth position.
Warren Hughes went into second place early on and was pushing race leader James Thompson hard through the opening few laps. As the weather conditions changed again and the track became very slippery for the cars on slicks, he was caught out at Turn 3.
Dick Bennetts, managing director, WSR : "It has been a disappointing weekend for the whole team after all the hard work. Warren Hughes with a fourth place in race one setting the fastest lap on race two proves that the MG ZS have the pace, but ultimately we were let down by engine problems."
Kim Johnson, director,MG Sport & Racing: "Of course we're concerned about the engine problems we've experienced here but we can also take a great many positives from our performance. Anthony and Warren were both front runners and fully capable of taking on the competition. Warren set fastest lap on race two and we know that Colin will deliver once we've solved our technical issues.
It's also been a real pleasure to be here in Ireland again. We always enjoy our time here and the wonderful hospitality of the Irish people. We'll build from this weekend and look forward to the next race at Brands Hatch."
Issued by MG Rover Group Communications

MG XPower

Back to the News content
---




Made in England